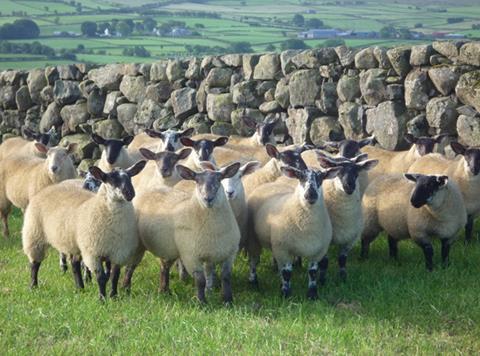 The sheepmeat sector is investigating the viability of adopting a code of practice for lamb producers, processors and retailers similar to the dairy industry's voluntary code, MPs have heard.

Giving evidence this week to an inquiry into farmgate prices by the House of Commons Environment, Food and Rural Affairs Committee, National Sheep Association CEO Phil Stocker said a code of practice was "something we are exploring" and the subject of discussions with the NFU.

Stocker told MPs that the NSA would like to see measures that would ensure an end to the rounding down of prices to the nearest 500g from sheepmeat buyers, in addition to a consistency of cuts and specifications, price reporting, and feedback from abattoirs to producers on food chain data and health information on carcases.

Any code "would very much be a producer, processor and retailer arrangement, with the three partners working together", added Stocker. It would include targets and aspirations on UK sourcing, clearer labelling on origin and consistency of promotion. He noted that some supermarkets had recently been guilty of promoting New Zealand lamb at the expense of UK lamb. "It presents such a differential on shelf that it's very difficult for consumers to make a choice to buy UK lamb in these cases."

Stocker said the NSA was also looking at following the lead of some dairy farmers by forging closer links with supermarkets through long-term contracts, with younger farmers particularly interested in greater price transparency and certainty.

Any such code for the pig industry, however, would be less likely, said the National Pig Association's policy services officer Lizzie Wilson.

Giving evidence alongside Stocker and the NFU head of food and farming Phil Bicknell, she told the Committee the main concern for the sector was transparency. Providing "pricing mechanisms aren't being abused", prices aren't being artificially lowered and producers are happy, the pig sector preferred to "find market-led solutions", she added.

Responding to questions over the effectiveness of the dairy industry's voluntary code of practice, Bicknell said more could be done to engage with the 15% of dairy processors which had not signed up to the code, while retailers should be encouraged to stipulate suppliers had signed up to the code as a condition of business.

The Committee is due to call on witnesses from the AHDB, the Tenant Farmers Association and Arla next week. It will hear evidence from retailers at the end of November and Groceries Code Adjudicator Christine Tacon in December.