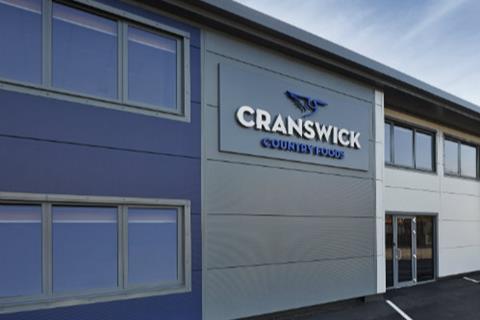 Cranswick is facing a second major coronavirus outbreak across its manufacturing estate in three months, after more than 140 staff members tested positive for Covid-19 at a site in Norfolk.
Some 144 positive cases have now been confirmed at the pork processing giant's plant in the town of Watton, with about 300 of the site's 1,000-plus staff tested so far.
Cranswick said it envisaged "there will be disruption to the full operation of the plant in the short term" and confirmed all those who tested positive so far were asymptomatic and self-isolating.
"We are continuing to work co-operatively with PHE, HSE, Defra and Norfolk County Council," said a Cranswick spokesman.
The remainder of the staff were being tested today in what Norfolk's director of public health Dr Louise Smith described as a "significant outbreak".
"Due to the high proportion of positive case results received so far, we are liaising with the Joint Biosecurity Centre and have stepped up contact tracing and leafletting in the Watton area, urging people with symptoms to access testing," she added.
The outbreak follows the temporary closure of Cranswick's Ballymena plant in Northern Ireland in August following a "number of confirmed cases".
As a result of the disruption now expected by the business, Cranswick was likely to have to draw more [pork supply] from Ballymena and its Preston (Hull) production sites "to fulfil what we believe has been very strong domestic demand for its products in recent times", said Clive Black, head of research at Shore Capital, in a note to investors.
The outbreak was also expected to affect its exports to markets such as China from the site, Black added, "for some weeks", which could hit its fifth quarter margins.
But given the high demand for pork from the domestic UK market, only modest amounts of added value product were currently exported to the Far East, Black added, while stressing the strategic outlook for the business "remains as bright as it ever has done in our view".
The issues at Cranswick's plant follows confirmation of a new outbreak at Bernard Matthews last week, with some 75 workers testing positive at its Great Witchingham site in Norfolk. It came less than a month after an earlier cluster of cases was found at its Holton site in Suffolk.