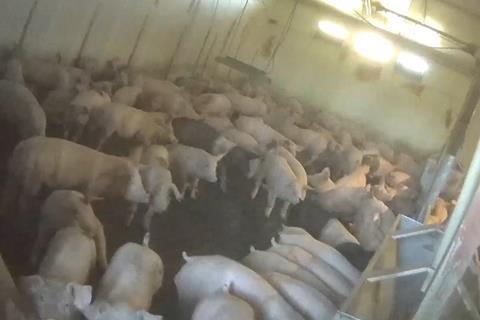 Tesco has been accused of sourcing pork from farms where routine tail docking takes place after an undercover investigation by an animal rights group.
Footage from World Animal Protection appears to show at least one herd of piglets whose tails have been cut off – a practice which is illegal if carried out in a "routine" manner.
The group also claimed the pens in which the pigs were living lacked enrichment materials, such as straw – another legal requirement under the Animal Welfare Act 2006.
Shot between March and June 2019, the investigation is said to have taken place at three farms in Lincolnshire and Yorkshire that are linked to Tesco.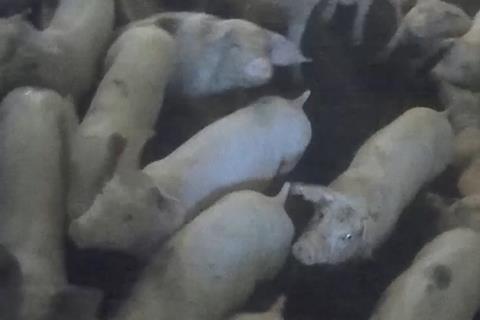 "It's just sheer cruelty to mutilate piglets in this way when we know higher welfare practices would make it unnecessary," said WAP UK's head of campaigns James MacColl.
"Supermarkets have a responsibility to take action to stop a practice that their customers rightly find utterly horrific."
WAP called on Tesco to develop a global animal welfare policy with "urgent and enforceable targets" to address pig welfare in its supply chain.
In response, a Tesco spokeswoman said the retailer was investigating the claims.
"We insist on the highest level of animal welfare," she said. "All our pork is reared to recognised farm assurance standards which meet and exceed government-approved industry welfare standards.
"Our UK pig farms have regular independent vet visits to ensure the welfare of our pigs is closely monitored. We are carrying out independent audits of all the farms included in this report."
In a related investigation, WAP also found tail docking and cut teeth at eight Thai farms said to be connected to Tesco's Thai operation, although both practices are still legal in Thailand.
The news comes days after the Daily Mail reported Joanna Lumley had called on Tesco to allow animal rights activists from Open Cages to film inside one of their standard broiler chicken sheds.
The animal rights group also called on Tesco to sign up to the Better Chicken Commitment.
"All our fresh chicken meets or exceeds government-approved industry welfare standards, as well as Red Tractor," said a spokesman for the retailer.
Tesco also confirmed that April would see the launch of a previously promised higher welfare, affordable chicken range which would "meet all points of the Better Chicken Commitment".