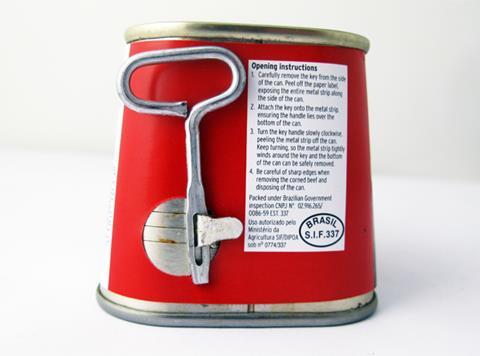 Claims that your corned beef could be linked to modern slavery are never likely to go down well, but news that Waitrose pulled packs of the product this week is the least of embattled manufacturer JBS's worries.
It's fair to say things have not been going well for JBS in recent months.
The world's largest meat processing company was one of many to be implicated in the Brazilian meat scandal that so tarnished the sector in March (although it has vehemently denied any wrongdoing).
It admitted defeat in its ambitious plans to expand into neighbouring Argentina yesterday after announcing it was selling its Argentine operations to smaller rival Minerva.
And to compound its misery, holding company J&F Investimentos was hit with a staggering £2.4bn fine last week for its role in a far-reaching political corruption scandal after its founders admitted to paying bribes to Brazilian politicians in exchange for favours.
If that's not enough, credit rating agency Moody's downgraded JBS at the end of May in a move it said reflected its "increased risks related to potential future litigation cases, governance of the company, and liquidity, on which there is currently limited visibility".
litany of woes
So news that Waitrose had pulled its corned beef – over a Guardian investigation claiming some of it came from a farm that used slave labour – only adds to the litany of woes currently hitting the meat giant.
JBS was quick to state it stopped sourcing from the farm in question once it was made aware of the allegations.
But it is clear that the company, and the wider Brazilian meat sector is under serious pressure.
The Ulster Farmers' Union last week reacted to the long list of scandals to emerge from Brazil by calling for an outright ban on meat imports to the EU from the country.
With the prospect of an increase in meat imports from South America to the UK after Brexit a very real prospect, British and Irish processors must be rubbing their hands with glee.