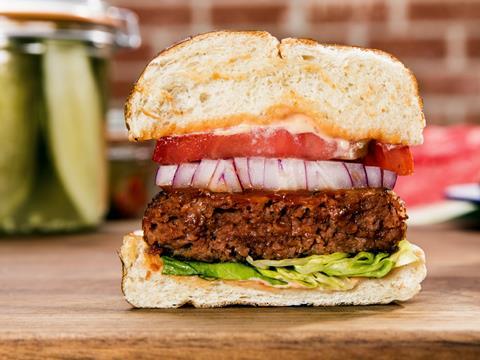 Two-fifths of UK consumers believe they will be eating lab-grown meat and fish within the next decade, according to research by communications agency Starcom.

In a survey of 2,000 UK adults conducted last month, 41% thought meat and fish grown products created in labs from livestock cells would be available in the UK by 2028. A similar proportion (42%) agreed they would eat lab-grown meat from a restaurant, while 37% said they would trust a fast food outlet to prepare it.

Respondents identified the most important factor in adopting lab-grown meats to be taste, followed by texture, smell and appearance.

Those identifying as pescatarian and vegetarian were the most optimistic about a speedy uptake of cultured meat, with 59% and 51% respectively saying they believed the public would be consuming the products within 10 years.

Lab-grown meat and fish products have been in development for more than 15 years, said Starcom, with commercial ventures such as US based Memphis Meats gearing up to launch. Such products have been suggested as the answer to the environmental impact of livestock farming and an affordable solution to the global hunger crisis, though the first lab-created beef burger by Netherlands-based Mosa Meats cost around €250,000 (£221,668) in 2013.

It comes amid rising food prices in supermarkets, with 90% of weekly shoppers admitting to Starcom they would cut costs by ditching fresh meat and fish before fruit & veg if prices were to rise again.

"For a food source that only really started proper development in the early noughties to have such acceptance already is amazing," said group CEO of Starcom UK Jodie Stranger. "It appears that this willingness to try something very new, and out of the norm, comes from a desire to help the planet and reduce the strains of meat production.

"Although greater education about the benefits of lab-grown produce is necessary, Brits are responsive. Nothing can undermine the need for a great-tasting and good-quality meal," she added.

"However, with pressures on the industry to source the sheer quantity needed to feed our appetites and for consumers to pay for it, we're going to see a lot more of interest in this area. Brands that create a great product and manage to effectively educate the market will reap the rewards."

Last week, The Grocer reported trade body Beef + Lamb New Zealand had warned that lab-grown alternatives could pose a serious threat to meat producers within five to ten years. Josh Tetrick, the CEO of Californian 'clean meat' company Just, was even more optimistic, claiming lab meat products including sausages, chicken nuggets and foie gras could be on supermarket shelves in the US and Asia before the end of 2018.