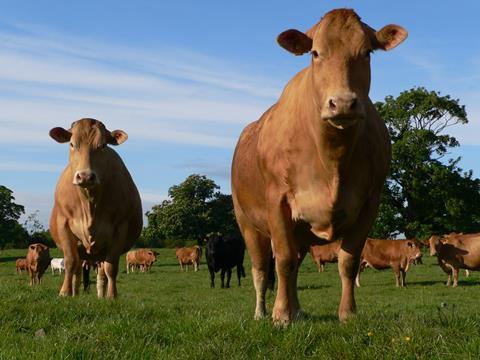 As Canada reopens its market to British beef exports, officials have confirmed the UK is also moving "ever closer" to regaining access to the US beef and lamb market for the first time since the BSE crisis.
Food Standards Agency chief executive Catherine Brown said FSA and Defra officials had met with their US counterparts in Washington in August to clarify the role of the FSA and its structure in relation to the meat industry in the UK. "It is hoped that the UK may be in a position for an inward audit by the US for beef and lamb exports before the summer of 2016," she said in a paper to the FSA board for its meeting on Wednesday (18 November.)
Dr Phil Hadley, AHDB Beef & Lamb head of global supply chain management, said two hurdles remained before the UK could officially invite USDA vets to inspect British beef and lamb facilities.
"We need to complete the self-reporting tool documentation and institute a system to meet the US microbiological testing standards, which are currently over and above those demanded by the EU," he added.
The US requires beef and lamb imports to be tested for seven strains of E.coli, and establishing a protocol that matches the US microbiological standards could take "some time", said Hambling, although he was confident work would be completed by next year.
It comes as AHDB Beef & Lamb said yesterday (17 November) that Canada had reopened its markets to imports of beef from the UK for the first time since 1996 as part of a deal across 19 EU member states. The agreement will initially apply to primal cuts, with manufacturing beef to follow once a microbiological testing regime has been established to test for E.coli 0157, as required by Canadian law.
The US and Canadian microbiological testing requirements were being handled "in tandem", Hadley said, so exports of manufacturing beef to Canada would probably only commence once the US regime was in place. He added the agreement meant Canada had finally recognised the UK meat inspection system was equivalent to its own.
"It is very encouraging and, while it will initially apply to primals, we are hopeful the microbiological protocols will follow shortly, thus allowing export of manufacturing beef," he said.
Handley claimed the deal would provide an "important boost" to ongoing export negotiations with other countries outside the EU, including the US, which has been shut to UK beef and lamb since 1989.
The fist glimmer of hope that the US could reopen its markets to UK red meat exports came two years ago, when it lifted its blanket ban on European beef, in place since the 1990s.
Ireland became the first country to gain market access in January, although it currently only has permission to export muscle cuts of beef.
Hambling said the US market held significant potential because of demand for "high-quality, grass-fed" beef cuts in the US foodservice and restaurant industries, and the country's "voracious" appetite for manufacturing beef, fuelled by burger demand.