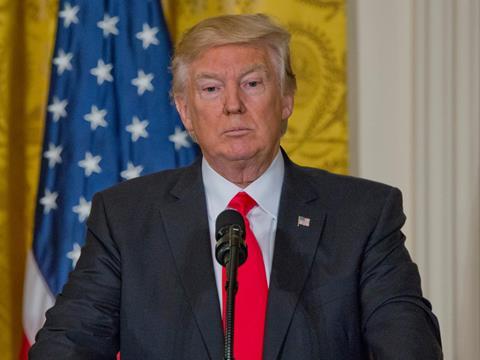 The US and China have this week held crisis talks to settle a trade dispute that is threatening to have a major impact on the global trade of pork.

Fears of an all-out trade war between the world's two largest economies have been mounting since the Chinese agriculture ministry published a list of 128 US products that would have additional tariffs applied if the US pushed ahead with plans to impose tariffs on imports of steel and aluminium.

"China's tit-for-tat response to proposed US trade sanctions promises to have big impacts on global trade in farm goods - with pork, nuts and cherries among the sectors most affected," says Roger Bernard, policy analyst for Informa's Agribusiness Intelligence.

While some of the items on China's $3bn list of US goods were of "little importance" to US exporters, others are worth hundreds of millions of dollars, he says.

"And for products such as pork, new tariffs will make it harder for the US to compete with key rivals - notably the EU and Canada - in what is by far the world's largest market."

China has warned it might introduce 25% tariffs to a second tranche of products - including pig offal - once it has "further evaluated the impact of US measures on China".

This would have a major impact on US exporters, says Bernard. "US exports of pig products to China were worth more than $500m last year - around half of which were accounted for by offal. Almost as much again was earned by sales to Hong Kong, much of which found its way the Chinese mainland."

However, it would potentially open up opportunities for UK exporters, who saw pork shipments to China fall 10% in 2017, though shipments to Hong Kong rebounded after a decline in 2016, with volumes up 9% year on year [AHDB].