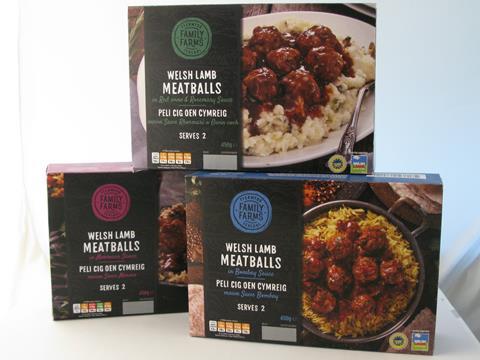 A group of Welsh sheep farmers has created a new lamb brand designed to add value to their produce, reverse declining consumption and give them more control over their own supply chains.

Ffermydd Teuluol/Family Farms is the brainchild of eight North Wales-based farmers who were involved in the 2015 protests over the lack of UK supermarket support for Welsh lamb suppliers.

The group hopes to launch a range of three frozen PGI Welsh lamb meatball ready meals, in Moroccan sauce, Bombay curry and rosemary and red wine sauce flavours, into the mults in the new year.

Lamb for the range will be sourced from the group's individual farms and from PGI Welsh lamb suppliers throughout Wales as part of a deal with Dunbia, said one of the brand's co-founders Trystan Siôn. The meat will then be processed into meatball ready meals - and potentially other products such as fresh meatballs and lamb burgers in the future - by Gwynedd-based meat processor Roberts of Port Dinorwic.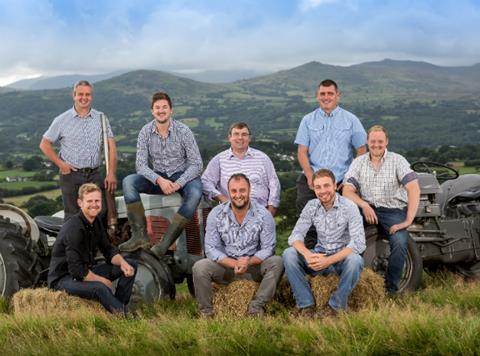 "We've had positive meetings alongside Roberts of Port Dinorwic and some major retailers. The product and packaging is ready, so it's just a matter of finding the customers now," Siôn said.
The group, which has funded the venture through members' own savings and with grants from the EU and Welsh government-backed start-up support initiative Cywain, has been developing the brand for more than a year.

"The domestic market has been in decline for a long time and if something isn't done soon, no one will be eating lamb. The future of Welsh sheep farmers is very uncertain so that's the reason we have come together to create these easy to cook ready meals," Siôn added.

"Lamb in a way, has been left behind. It hasn't connected with the convenience channel, and many ready meals containing lamb will use imported meat," he said.

"We want the range to be mainstream, affordable and accessible to new demographics, particularly young people and professional people looking for a fast, easy to prepare meal."