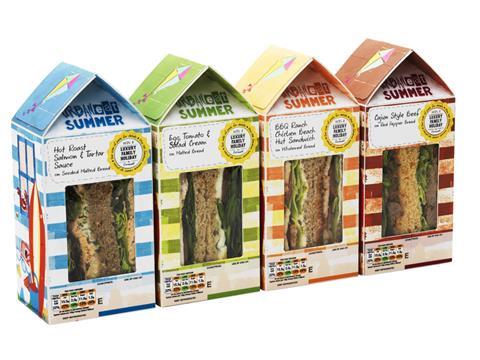 Food-to-go group Adelie's pursuit of sandwich filling supplier Freshpak Chilled Foods has been thrown into doubt after the deal hit hurdles.

Sources close to the deal stressed this week the sale was still alive after hitting some technical delays, but it could now be as much as a further two months before it is likely to close.

Terms for the takeover of the Barnsley manufacturer, which supplies all the major supermarkets, were understood to have been agreed in principle last year, with Adelie on the verge of finalising the acquisition before Christmas, as reported by The Grocer in November.

However, the deal failed to get over the line as unexpected complications emerged, thought to include commercial contract issues, according to dealmakers.

City sources subsequently raised questions over Adelie's appetite to finalise the transaction, with a potential private equity buyer also said to be involved in ongoing talks.
However, sources familiar with the deal said this week both parties were still involved and the snags were not related to the Freshpak business.

Irish investor Jaguar Capital, which owns Freshpak, appointed corporate finance boutique Spayne Lindsay in 2015 to secure a buyer. As well as supplying sandwich fillings to the supermarkets and the convenience and food service sectors, Freshpak is also the UK's biggest producer of hard-boiled eggs.

Its sales jumped 23% to £68.7m in the year to 3 January 2015 thanks to the booming UK food-to-go sector, with pre-tax profits rising fourfold to £3.4m, according to the latest accounts.

Adelie, best known for its Urban Eat brand and owned by private equity firm HIG Capital, has shown a hunger for deals in recent months, buying The Bite Group in October to expand its access to the Irish food-to-go market. Revenues at the group, which makes four million sandwiches and 250,000 salad packs a week, approached £300m in 2014/15.

All parties involved declined to comment.