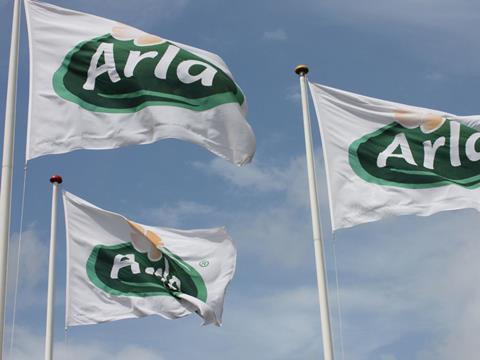 Arla Foods is set to strengthen its business in Southeast Asia by establishing a joint venture with PT Indofood CBP Sukses Makmur Tbk (ICBP), a major fast-moving consumer goods companies and dairy player in Indonesia.
Southeast Asia is a strategic growth region in Arla Foods' strategy, Good Growth 2020, with the latest move another step towards building its business in the region.
The newly signed joint venture agreement with ICBP is set to expand Arla Foods' presence in the Indonesian market.
"We are pleased to enter into a partnership with ICBP who has strong experience with dairy and has an extensive fmcg distribution network in Indonesia with access and relationships to all key retailers," said Tim Ørting Jørgensen, executive vice president of Arla Foods' international business.
"Teaming up with ICBP will allow us to offer our high-quality dairy products to more Indonesian consumers."
ICBP director Axton Salim added: "We are pleased to have the opportunity to team up with Arla Foods, one of the strongest dairy companies in the world with a strong innovation and research platform. Arla is also one of the leading global brands associated with European quality. This collaboration will complement our existing dairy business in Indonesia."
The new jv company is called Arla Indofood Sukses Makmur. The shareholding composition of the jv will be 50% plus 1 share of the company to be owned by Arla Foods and 50% minus 1 share by ICBP. The joint venture will handle sales, distribution and production of dairy products.
The two companies said they were not releasing any details about the product portfolio, production and launch dates yet.