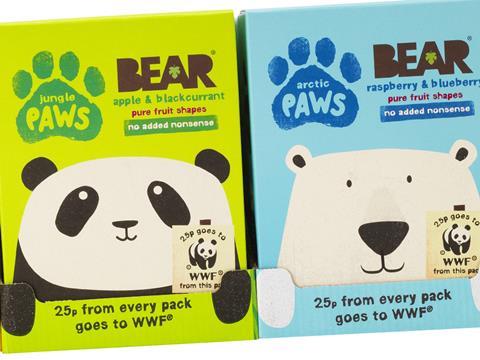 Christmas came early for Bear founders Hayley and Andrew Gait-Golding and their partner Giles Brook (plus Hayley's parents who also invested in the business). The trio sold the business to Biscoff maker Lotus Bakeries for more than £70m – a very healthy 14x multiple on future projected pre-tax earnings.
Despite what has been a torrid year for branded fmcg players in many ways, Bear proves that if the stars align to put your business in the right place at the right time with the right offering (healthy snacks, lower in sugar, food-on-the-go and convenience) the rewards can be very lucrative. Just ask the owners of Trek and Nakd maker Natural Balance Foods, who also pocketed about £60m in the summer from the seemingly bottomless resources of Lotus.
These innovative, smaller brands have shown the fleetness of foot to react quickly to the changing demands of both retailers and shoppers.
Interestingly, for both Bear and Natural Balance, Lotus CEO Jan Boone has invested in the brands, the culture and the people; this is not about integration and back office synergies. The teams that have worked their magic and achieved rapid growth in terms of sales and profits will be kept in place to continue that story.
How difficult will it be for the Bear management to remain focused with £70m sat in the bank? With a three-year growth plan just put in place and a world of international markets to claw at, there should be more than enough to keep the three entrepreneurs going.
And what does the multiple paid for Bear of more than three times sales say about the current appetite for M&A? Well it is certainly a sellers' market out there (with the £550m paid by Monde Nissin for Quorn proving that). And there is an abundance of cash on big corporate balance sheets and in private equity funds, so expect 2016 to yield plenty more eye-watering valuations – for good assets as well the not-so-good.