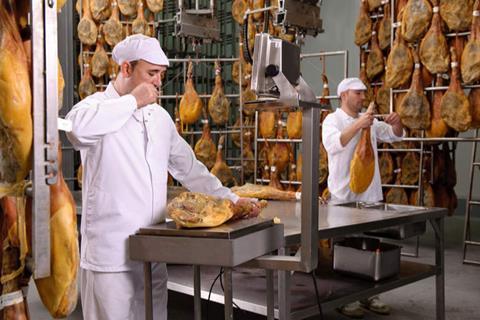 Swiss meat producer Bell Food has sold its German sausage unit to the Zur Mühlen Group for an undisclosed sum, amid "decline" in the market and rising pork prices.
The news comes as the meat and charcuterie products supplier warned of a 9.4% first half earnings drop last week, due to a "massive" rise in pork prices linked to the outbreak of the African swine fever in China.
"The retail market for meat and sausages in Germany is declining. Due to an oversupply to the market it is difficult to pass on the sharp rise in the price of pork to sales prices," the group explained.
Processed meat producer Zur Mühlen will take over Bell's plants in Suhl and Börger, Germany, alongside all 400 employees. Jobs in the administration and services department in the country will be affected by the sale, Bell Food warned, as it added that consultations with staff will start "in good time".
The divestment will reduce Bell Food's net revenue by CHF85m (£69m). It will however positively affect EBIT by CHF10m per year from 2020.
The transaction is subject to approval by competition authorities.
Following the sale, Bell Food's strategy in Germany will be to focus on the air-dried ham sector, where it looks to "further expand its strong position".