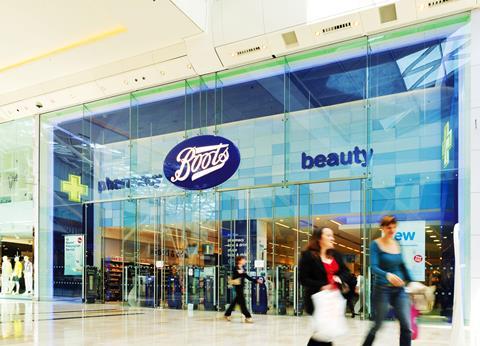 The owner of Boots has abandoned its attempts to sell the UK chemist chain after failing to find a buyer willing to meet its price expectations.
Walgreens Boots Alliance blamed the "unexpected and dramatic change" in global financial markets for the collapse of the auction process that kicked off late last year.
The US-headquartered group said in a statement today that it had held "productive discussions" with a range of parties and received "significant interest" from prospective buyers.
However, despite the interest, Walgreens received no offers that "adequately" reflected the "high potential value" of Boots and No7 Beauty Company, it added.
"Consequently, WBA has decided that it is in the best interests of shareholders to keep focusing on the further growth and profitability of the two businesses," the statement said.
Walgreens hired bankers at Goldman Sachs last year to explore a potential sale of Boots, with press reports at the time floating a price tag of up to £10bn for the chain.
However, the invasion of Ukraine by Russia has led to rampant global inflation and subsequent rises in interest rates causing financial debt markets to seize up and making it difficult for potential buyers to pull off leveraged buyouts.
According to media reports in recent weeks, the only offer tabled for Boots came from a consortium made up of Apollo Global Management - which was beaten in the auctions for Morrisons and Asda last year - and India's Reliance Industries. The bid valued Boots at a reported £5.5bn, but the reports highlighted issues with raising the debt to finance the deal.
The Issa brothers, the owners of Asda and EG Group, were also reported to be weighing up a bid but nothing has materialised.
Walgreens said today its decision to retain the businesses had also been supported by the "ongoing strong performance and growth" of Boots and No7 Beauty Company, which exceeded expectations despite the challenging conditions.
CEO Rosalind Brewer said: "We have now completed a thorough review of Boots and No7 Beauty Company, with the outcome reflecting rapidly evolving and challenging financial market conditions beyond our control.
"It is an exciting time for these businesses, which are uniquely positioned to continue to capture future opportunities presented by the growing healthcare and beauty markets.
"The board and I remain confident that Boots and No7 Beauty Company hold strong fundamental value, and, longer term, we will stay open to all opportunities to maximize shareholder value for these businesses and across our company."
Walgreens will update markets on its latest quarterly performance on Thursday, including the latest figures for Boots in the UK.