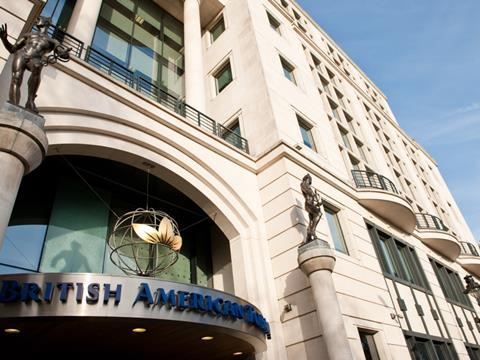 British American Tobacco's (BATS) busy year of acquisitions has continued with the purchase of Central European cigarette manufacturer TDR.
The UK-listed tobacco giant has agreed a deal worth €550m for TDR, which represents a a multiple of approximately 12.5 times the firm's EBITDA of €44m.
TDR is the leading independent cigarette manufacturer in Central Europe, with the biggest slice of the cigarette market in Croatia and a significant presence in Bosnia and Serbia.
TDR "will provide BAT with the opportunity to significantly grow its business in the region", BAT said.
BAT stated: "By combining its existing business in the region together with TDR, BAT expects to benefit from highly skilled people, well established brands, enhanced regional leaf processing capabilities, a local high quality factory and print facility and strong relationships with distributors and retailers in these markets."
As part of the transaction BAT will keep TDR's manufacturing facility in Kanfanar, Croatia operational for at least five years following completion of the deal.
Nicandro Durante, BAT's Chief Executive, commented: "This is an exciting acquisition for BAT, which will provide immediate scale in three core markets of Croatia, Bosnia and Serbia and establishes a sustainable platform to grow our business in Central Europe".
The deal comes as BAT is negotiating a $3.5bn deal to acquire the stake it does not already own in Brazilian tobacco subsidiary Souza Cruz. Its original offer was rebuffed by Souza Cruz's second largest shareholder Aberdeen Asset Management and BAT is reviewing whether to come back with an increased bid.
BAT has also shelled out $4.7bn to maintain its minority 42% stake in the newly combined US tobacco group Reynolds-Lorillard.