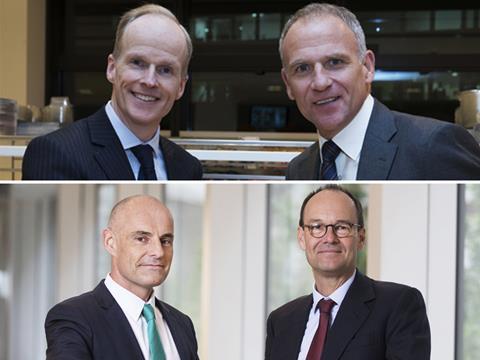 The short-term nature of judgement of public companies seems to me to drive some of the excesses we have seen in business life, and perhaps some of the disquiet about corporate activity. However, quarterly reporting does give an opportunity for industry watchers to comment on results whilst still current. I am certainly not accusing Booker of excesses, but was interested to read the preliminary results for Tesco-Booker for 2017-18.
Regular readers may dread me returning to the subject, but on the face of it the results seem to me to go some way to demonstrating that my original analysis was correct: that the CMA completely ignored long-term effects, as well as hastening the demise of P&H as collateral damage. My reading of the results and commentary are that without Booker turnover, Tesco would have suffered a sales decline (Booker in significant growth at 9.9%, Tesco sales up 0.6% at "constant rates"). In the meantime, UK profit is up by £250m or 30.3%.
It is far too soon for operational synergies to be significant in affecting the bottom line of the financial year, so I would suggest that the benefits of Booker sales at Tesco cost prices have played a major role in the profit increase. These benefits are unjustified on economic grounds but are a result of Tesco's huge power to threaten to delist supplier products as a result of its market dominance. I predicted originally that the cost price benefits of the merger would be split between increased profitability and strategic price reductions, but that the early benefits would be to the bottom line, and this appears to be borne out by these results.
Having spectacularly failed to deal effectively with Tesco-Booker, just how likely is it that the CMA is now going to properly deal with the issue of Sainsbury's-Asda? This merger is clearly a reaction to Tesco-Booker and the arguments against it are only stronger in this case – it further consolidates unacceptable buyer power in the market and in the long term harms the interests of consumers. In spite of Mike Coupe's extremely unwise forecast of 10% price reductions, my prediction is that they might just as well wave it through now as in six months' time, as they have painted themselves into a corner. Their triumph will be to have converted a four-player oligopoly to a two-player duopoly. In my opinion Morrisons is currently the most dynamic and innovative of the previous "big four" but if it doesn't react quickly and decisively it will risk being another example of CMA collateral damage. Unfortunately, that reaction may well involve global financial consolidation rather than its current admirable concentration on the customer.
Steve Parfett is chairman of AG Parfett & Sons