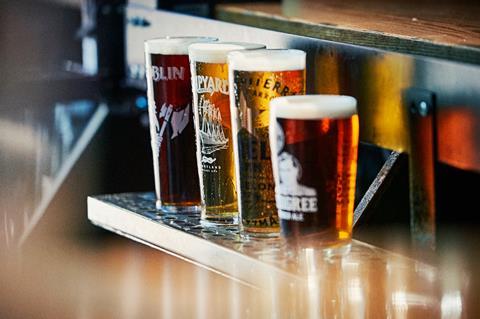 The newly formed Carlsberg Marston's Brewing Company has given its leadership team a major shakeup with a new CEO.
The £780m joint venture, whose creation was sealed today with the completion of the merger between Carlsberg and Marston's brewing arms, has appointed Paul Davies as CEO, joining from Carlsberg Poland, where he was MD.
He replaced Tomasz Blawat, who was MD of Carlsberg UK. Blawat is leaving the business and returning to Poland, but will stay on to "support the integration process until the end of this year", said CMBC.
Davies' new management team will combine officers from across both businesses including former Marston's MD Richard Westwood, who has become chief operating officer for integration. Ralph Findlay, Marstons PLC CEO, has become a non-executive chairman.
Davies said the new business had "a rare opportunity to create a unique beer business which combines over 300 years of brewing heritage and an unrivalled portfolio of brands, each with authenticity and provenance".
"Today is the start of our journey towards CMBC becoming the UK's best beer platform; and whilst together with the wider beer and pub industry we will need to navigate a deeply challenging time ahead as a result of the impact of coronavirus, we will aim to help our customers to grow by offering an unrivalled portfolio of premium beer brands, excellent customer service and route to market scale."