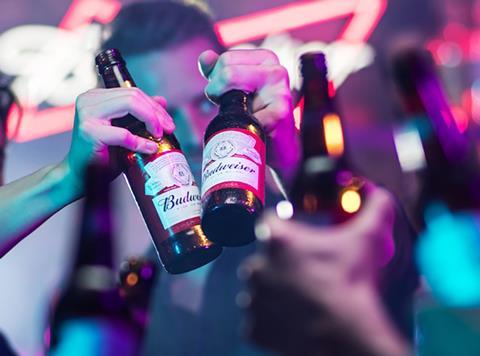 Top story
Anheuser-Busch InBev (ABI) has agreed to sell its Australian beer business Carlton & United Breweries to Japanese brewing giant Asahi Group in a deal valued at US$11.3bn (£9bn).
AB InBev said the sale will enable it accelerate its expansion into other fast-growing markets in the APAC region, while creating additional shareholder value by optimizing its business at an attractive price while further deleveraging its balance sheet and strengthening its position for growth opportunities.
Carlos Brito, CEO of AB InBev, said, "We continue to see great potential for our business in APAC and the region remains a growth engine within our company. With our unparalleled portfolio of brands, strong commercial plans and talented people, we are uniquely positioned to capture opportunities for growth across the APAC region."
All of the proceeds from the divestiture of the Australian business will be used by the company to pay down debt and help it reach its net debt to EBITA target ration of below 4x by the end of 2020.
AB InBev also said it continues to believe in the "strategic rationale" of an IPO of its Asian business Budweiser Brewing Company APAC, excluding Australia, "provided that it can be completed at the right valuation".
The company pulled a partial IPO of the unit last week after weak demand at its target price.
The deal is the latest in a string of international beer acquisitions for Asahi following its 2016 £2bn purchase of AB InBev's Peroni, Grolsch and Meantime brands in Europe following ABI's takeover of SABMiller.
Asahi returned to AB InBev in 2017 to snap up the SABMiller Eastern European brands sold as a result of the megamerger for $7.8bn and bought Fuller's entire beer portfolio for £250ml earlier this year.
Morning update
Travel food retail specialist SSP Group (SSPG) has grown revenues by 9.2% in its third quarter to 30 June on a constant currency basis.
This growth comprises like-for-like sales growth of 2% and net contract gains of 7.2%.
At actual exchange rates, total group revenues for the period increased 10.3% year-on-year.
SSPG said that in the UK, like-for-like sales growth was "in line with expectations", with stronger like-for-like sales growth in the air sector compared to rail.
However, in Continental Europe, like-for-like sales continued to be held back by slower passenger growth in the Nordic countries and the impact of airport redevelopment activity in this region and in Spain.
In North America, like-for-like sales growth was driven by increasing passenger numbers, although some of the company's airport outlets have been impacted by the grounding of Boeing Max 737 aircraft and the transfer of passengers away from its terminals.
In the Rest of the World, like for like sales growth has been mixed, with good performances in Egypt and the Middle East slightly offset, by the cessation of operations at Jet Airways in India and slower growth in China.
Looking forward to the rest of the year, SSPG said it anticipates like-for-like sales growth for the group to be around 2%, while net gains in the full year will be slightly ahead of expectations at around 5%.
SSPG said: "Looking forward to the full year, our expectations remain unchanged and whilst a degree of uncertainty always exists around passenger numbers in the short term, we continue to benefit from the structural growth opportunities in our markets and to create further shareholder value."
For the nine month period from 1 October 2018 to 30 June 2019, total group revenues increased by 7.6%, including LFL sales growth of 2%, net contract gains of 5.2% and the acquisition impact of Stockheim of 0.4%.
At actual exchange rates, total group revenue increased by 8.3% year on year.
Elsewhere, listed property investment vehicle LXi REIT has made a series of acqustions for £55m, including two Lidle stores.
The company has acquired, by way of a pre-let forward funding, a new Lidl-led scheme in Camborne, Cornwall and a newly build Lidl foodstore in Hattersley, Great Manchester.
Both foodstores have been pre-let to Lidl UK GmbH, on a new 25-year lease (with a tenant break right at year 15) from completion of the building works, with five yearly rental uplifts in line with the retail prices Index.
The company has also bought a Premier Inn hotel, a Midlands-based care home, a waste management facility in Dorset and an leisure activity centre in Lancashire.
The combined total investment of these deals is approximately £55m, reflecting a weighted average net initial acquisition yield of 5.83%.
Simon Lee, partner of LXI REIT Advisors Limited, said: "We are pleased to have deployed fully, swiftly and prudently the net proceeds of the Company's recent £200m capital raise, announced on 13 June 2019, in attractively-priced, secure and index-linked assets that are diversified by strong tenant covenants across robust property sectors, which we anticipate will deliver further value for our shareholders."
On the markets this morning, the FTSE 100 has bounced back 0.6% to 7,539.2pts.
Early risers include McBride (MCB), up 4.4% to 71p, Ocado (OCDO), up 2.8% to 1,171p, Just Eat (JE), up 1.7% to 626.4p and British American Tobacco (BATS), up 1.6% to 3,155.5p.
Fallers so far this morning include PureCircle (PURE), down 1.5% to 260p, B&M European Value Retail (BME), down 1% to 353.9p and Finsbury Food Group (FIF), down 0.8% to 66.5p.
SSPG is up 0.9% to 687p.
Yesterday in the City
The FTSE 100 dropped a further 0.6% to 7,493.1pts yesterday.
Meat packing firm Hilton Food Group (HFG) edged up 0.9% to 949p after posting continued first half growth yesterday morning.
Eagle Eye Solutions (EYE) was up 6.5% to 181.5p after it released a pre-close trading update showing a higher level of growth than expectations and delivered its first annual trading profit.
Other risers yesterday included British American Tobocco (BATS), up 6.1% to 3,104.5p, while Imperial Brands (IMB) was up 2.2% to 2,142.5p after stronger than expected second quarter sales from US tobacco giant Philip Morris.
Also on the up were Stock Spirits Group (STCK), up 1.9% to 218p, Michells & Butlers (MAB), up 1.5% to 302.5p and Premier Foods (PFD), up 1.5% to 37.6p.
Yesterday's fallers included Nichols (NICL), down 4.4% to 1,625 after a share price surge earlier this week on strong first half performance, McColl's (MCLS), down 3.9% to 65p, PZ Cussons (PZC), down 1.6% to 216.5p, Glanbia (GLB), down 1.3% to €14.23 and Just Eat (JE), down 1.3% to 616.2p.