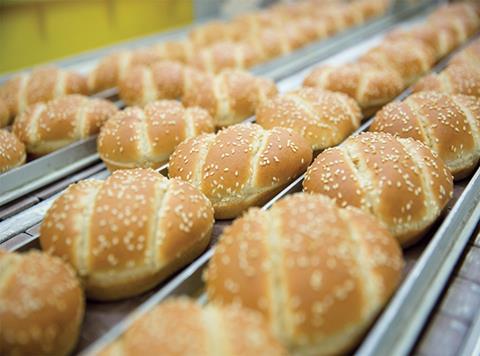 Top story
British bakery manufacturer Finsbury Food Group (FIF) has expanded further into free-from trends by purchasing specialist bakery business Ultrapharm in a deal worth up to £25m.
The private label manufacturer has bought Ultrapharm for an initial £17m and up to another £8m in the period to June 2021, depending on performance and retaining key staff.
The move is part of Finsbury's strategy to diversify its product in high growth areas, such as gluten-free.
Ultrapharm was created in 1993 and employs more than 240 staff across manufacturing sites in the UK and Poland, helping to broaden Finsbury's presence outside the UK.
The Aim-listed manufacturer was itself a customer of Ultrapharm, and stated that the deal will provide a growth opportunity in the booming free-from market.
Over the past four years, the UK free-from bread and baked goods market has seen 92% growth (Kantar Worldpanel), with continued growth predicted for the next five years.
Ultrapharm increased sales 35% in 2017 to £19.5m, with an EBITDA of £1.6m and profit before tax of £0.8m for the period.
"We are delighted to have secured such a valuable strategic acquisition, one that presents the Group with a significant opportunity to access an exciting and high growth marketplace," said John Duffy, chief executive of Finsbury Food Group.
"Ultrapharm has a robust market position both in the UK and Europe, extensive technical ability and strong relationships across a high quality and diverse customer base.
"Alongside the growth opportunities this acquisition brings, in line with the Group's strategy, it further diversifies us by geography and category; giving us a further foothold in Europe and allowing us to diversify into the Free From market."
Finsbury had recorded a 2.4% rise in like-for-like sales to £290.2m for the half-year ending 30 June 2018
Marc Lewis, chief executive of Ultrapharm said: "We are delighted to be joining the Finsbury Group and looking forward to growing Ultrapharm's exciting prospects with their support."
Finsbury was advised by Stamford Partners and Gambit Corporate Finance advised the shareholders of Ultrapharm on the transaction.
Morning update
Since the start of the year, Ocado (OCDO) bosses have sold more than £150m in shares after its value rocketed on the back of four new licensing deals.
The Sunday Times reports that chief executive Tim Steiner has offloaded £127m in shares in three tranches since November as the grocery-technology firm continued its rapid ascent.
In November, the firm agreed a deal to build an automated warehouse for French supermarket chain Casino. It has since agreed deals with Canadian chain Sobeys, Swedish group ICA and American giant Kroger, which propelled Ocado shares in May.
Last November, the company's shares sat at 238p, but before Monday's trading, were worth 1,073p.
In the markets this morning, the FTSE 100 has jumped 0.4% to 7,461pts despite looming trade concerns.
Ahead of its results update tomorrow, McColl's (MCLS) has surged 3.1% to 144.4p in early trading.
Whitbread (WTB) has made a modest rise so far this morning, up 0.3% to 4,609p, after the announcement of its Costa coffee sale sent shares up 14% on Friday.
Early risers this morning included pub group Mitchell & Butlers (MAB), up 2.9% to 262p, spirit manufacturer Distil (DIS), up 1% to 2.6p and Majestic Wine (WINE), up 0.8% to 410.8p.
Today's early fallers include Devro (DVO), down 3.6% to 186p, JD Wetherspoons (JDW), down 3.4% to 1,202p, C&C Group (CCR), down 2.6% to 3.3p and Premier Foods (PFD), down 1.6% to 41.5p.
This week in the City
As we enter September, we have another fairly quiet week on the stock exchange, with a smattering of announcements.
Tomorrow will kick off with a trading update from convenience store chain McColl's (MCLS), which will be hoping for an improved performance on its half year results, where it recorded halved profits as it felt the brunt of P&H's collapse.
Leading packaging supplier DS Smith will follow with its own performance update on Tuesday.
On Wednesday, global wholesaler Costco will providing an update on its August sales performance.
This week will also see the Barclays consumer staples conference, with a number of global consumer brands presenting at the conference.
Personal care products manufacturer McBride (MCB) will reveal its full year figures on Thursday.
Private label manufacturer Bakkavor Group will then announce its interim figures for the half-year on Thursday.
On Friday, brewer and pub company Greene King (GNK) will provide a trading update ahead of its AGM to see how the hot summer has impacted drinks sales.