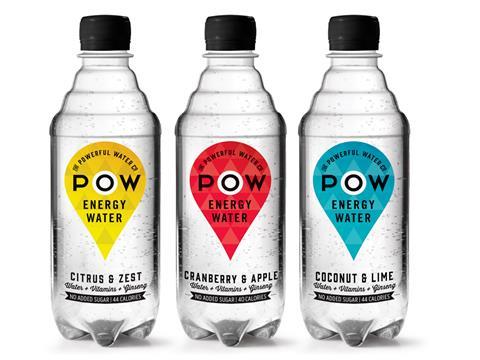 Soft drinks manufacturer Clearly Drinks has bought natural drink business, the Powerful Water Company (POW).
The acquisition is the first major move by the Perfectly Clear water manufacturer after it was bought by private equity last year.
POW, which has been acquired for an undisclosed amount, was founded by ex-Monster Energy and Capri-Sun head of sales Ed Woolner to deliver healthier functional drinks to the category.
Clearly Drinks have purchased the intellectual property and distribution rights to POW, which was initially financially backed by former Diageo and Red Bull executives.
The drinks company, which makes brands including Perfectly Clear, 1870 Mixers and Northumbria Spring, was purchased by NorthEdge Capital in April 2017 for an undisclosed stake.
"The Powerful Water Company is a fantastic opportunity and reflects the growth we have achieved as a business over the past year," said Clearly Drinks CEO Finn O'Driscoll.
"We are particularly pleased that this acquisition welcomes Ed to our senior team to build on the momentum we have generated, and we look forward to working with him to strengthen our offer and continue our commitment to providing high-quality flavoured water products to our customers."
Nicola McQuaid, investment manager at NorthEdge Capital, said: "Clearly Drinks has grown immensely since our initial investment a year ago, and continues to diversify and strengthen its brand through acquisition and investment in people.
"The business has announced key contracts, and with discussions to secure additional contracts with key supermarkets in the pipeline, we look forward to working closely with Finn and the rest of the management team to continue to grow the business."