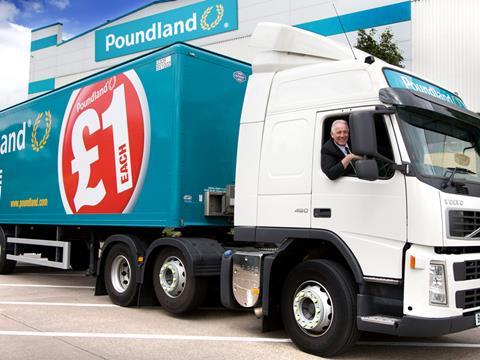 Early City reactions to the CMA's approval of Poundland's 99p Stores takeover were positive, with Nick Bubb's Daily Retailer commenting "better late than never, but it has taken an awfully long time for the penny to drop at the CMA about just how much competition Poundland and 99p Stores face from other value retailers.
"Poundland will be pleased that their view has been vindicated. Investors got very excited about the potential synergies when the deal was first announced back in February."
Canaccord offered this summary: "We would expect the shares to react very positively to this news, having previously passed through 400p when the acquisition was initially announced, a rise of around 15% compared with the close price the day before the proposed acquisition was announced.
"This was in anticipation of the potentially substantial earnings enhancement arising from Poundland increasing the much inferior EBITDA margin achieved by 99p Stores."
Darren Shirley of Shorecap explains that "we see Poundland as a high quality retailer, operating in a discount channel which continues to offer structural growth across Great Britain and potentially on the European continental mainland, we see such organic growth potential as being further underpinned by the 99p Stores acquisition."
Peter McLintock, corporate partner at national law firm Mills & Reeve, said: "We are very pleased to see the CMA recognise the argument we have made from the outset, which is that the high street consumer overwhelmingly looks for value in its shopping basket and will look to a number of places on the high street for this, not just amongst the single price retailers but from other sources, where it perceives value offerings are being made.
"Retailers have reacted to this trend by making sure their offering does include a range of products which do compete on value with the SSPs. Whether it is a number of discounted or special offers from the national grocery chains, to the extension of cheaper lines of products from others, this is a fiercely competitive market that has positively affected the choice to consumers, as they have access to a great range of goods based on perceived value for money."
Instant reaction was also offered on social media:
Green light given by CMA for Poundland and 99p Stores merger in the UK. The only sensible decision in my view.

— Rob Gregory (@RobGregOnRetail) August 25, 2015
It's taken the CMA 6 months to work out #Poundland has lots of competitors and won't raise prices. #NoShitSherlock https://t.co/gY4Epn29PA

— Kien Tan (@kien1974) August 25, 2015
Poundland bid for 99P store group provisionally cleared. Ridiculous that the #CMA got involved: The bid was regulated by #Poundland's name.

— Joe Jonkler (@figurewizard) August 25, 2015
This story will be updated throughout the day.