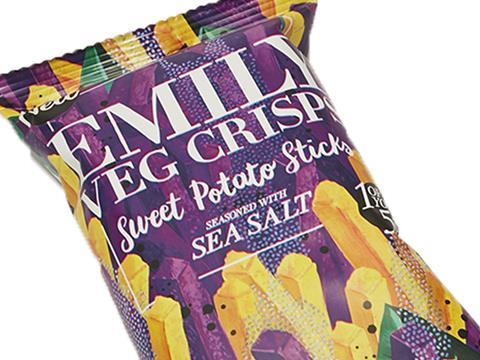 Vegetable snack startup Emily Crisps has been bought by Ape Snacks, months after its own acquisition by the founder of Rebel Kitchen.

The deal, for an undisclosed sum, will see Emily Crisps and Ape Snacks combine to create the new Nurture Brands business.

The new company is wholly owned by Rebel Kitchen co-founder Ben Arbib, who purchased Ape in November 2018.

"We are incredibly excited about the opportunity to put together two really exciting, fast growing brands in Emily and Ape," said Arbib.

"The brands share the same values, focusing on whole natural ingredients and great taste."

The move will see a number of private investors, including PE firm Hothouse Brands and investors in a recent £1m crowdfunding raise, exit the fruit and vegetable crisp supplier.

Emily Crisps was founded in 2014 by partners Emily Wong and Alex Ascani as a healthy alternative to traditional potato snacks, and is listed by Sainsbury's, Tesco and Waitrose.

The startup has seen sales double every year since its launch in 2014 and has expanded in foodservice and travel channels.
As part of the deal, the supplier has seen its main office move from Shoreditch to Farrington and the combination has resulted in "some integration redundancies" on both sides, the company said.
The newly formed business will be led by former 9Bar director Bev Morton, who joined Ape shortly after its acquisition.
Combining the two challenger brands will "provide a platform for the business to accelerate growth," Arbib added, with the move raising new capital to drive growth.