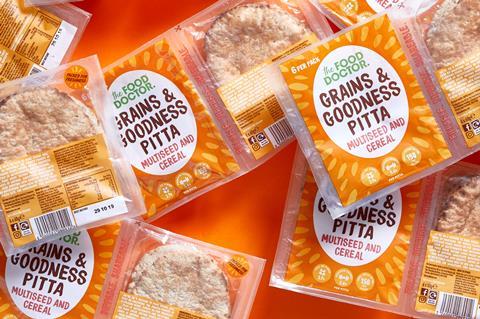 Specialist distributor Euro Food Brands has acquired 'positive nutrition' brand The Food Doctor from the William Jackson Food Group.
The deal was completed for an undisclosed amount.
Following the transaction, The Food Doctor joins Euro Food Brands' portfolio of international brands, including Reese's, Barilla, Campbell's Soup, Ainsley Harriott and Voss.
After demerging Italian coffee specialist Illycaffè's foodservice arm last year, Euro Food Brands employes more than 70 people and has a turnover of £150m.
"We are excited about adding The Food Doctor brand and continuing its development in line with the brand ethos of 'everyday foods with wholesome ingredients and a nutritious twist'," said Euro Food Brands MD Peter Butler.
"We are positive about developing and growing brands, despite the challenges of Covid-19 and Brexit."
The Food Doctor provides a range of "everyday foods" with wholesome ingredients, such as its pitta breads, which are high in fibre, protein and contain no sugar or palm oil.
Euro Food Brands added it would be introducing a range of NPD in autumn 2020.