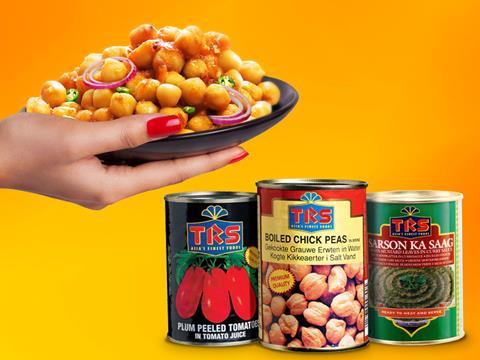 Private equity player Exponent has confirmed a deal to acquire specialist Asian food wholesaler TRS Foods as it readies a consolidation push.

The Grocer revealed in March that the PE firm was on the verge of a deal, which is understood to have been closed in the past few weeks.

Exponent confirmed it had "reached a provisional agreement to acquire TRS Foods from the Suterwalla family". It said the agreement remained dependent on a number of factors before official completion could take place.

Asian ingredients and cash & carry business TRS Group hired Stamford Partners last year to find a buyer and capitalise on booming interest in Asian foods.

It is thought Exponent is likely to look to consolidate the space. It is tipped to make further acquisitions in the ethnic foods wholesale sector.

The deal represents the latest in a number of Exponent investments in food and drink, having exited spirits group Loch Lomond in a $500m-plus deal earlier this month, invested in dairy player Meadow Foods last summer and sold Quorn to Monde Nissin for £550m in 2015.

Exponent's experience of taking UK food assets and growing them internationally is likely to be a path it follows for TRS.

The PE group stated: "The TRS brand has a loyal and diverse customer base, who go to TRS for high-quality ingredients and authentic flavours."

TRS' most recently filed accounts for the 2017 financial year showed sales of £109m and a pre-tax profit of £5.8m.

The group, which also runs two London-based cash & carries, was started in London by Taherally Suterwalla in 1959, has been led by his five sons up to the sale.