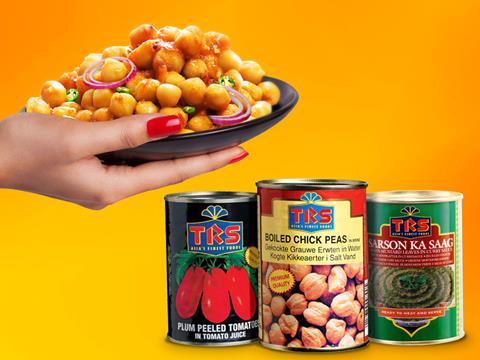 Asian foods wholesale specialist TRS Group is understood to be on the verge of a sale to private equity investor Exponent.

The Grocer understands the PE firm is in exclusive talks after topping an auction for the family-owned wholesaler last month.

The ingredients and cash & carry business hired Stamford Partners last year to eye up potential buyers, as it looked to capitalise on booming interest for Asian foods.

The £109m-turnover supplier, which also runs two London-based cash & carries, was started in London by Taherally Suterwalla in 1959, and is now led by his five sons.

City sources cautioned that discussions remain at a sensitive stage and a deal has not yet been formally agreed.

The discussions are Exponent's latest attempt to invest in the food sector, after it made a "strategic investment" in dairy group Meadow Foods in August 2018.

Exponent may look to drive TRS's ingredients business into new channels or acquire other businesses in the sector to help its growth, suggested a City dealmaker.

"It would be a relatively small deal for Exponent," he commented. "It's mostly a cash & carry, but I'm sure they will be looking at how well it can do across different channels, or they could see it as the beginning of a roll up, as there are one or two other businesses in the space that are likely to come up for sale fairly soon.

"Nevertheless, it's a stable, profitable business that has seen strong growth recently, and Exponent might feel they can accelerate that."

TRS describes itself as "market leading" in the independent sector, and has a presence in a number of UK multiples including Asda.

The brand, which is run by the five Suterwalla brothers, is also available through the European Union, Russia, Canada and the USA.

The Southall-based supplier saw sales jump 2.2% to £109.3m for the year ended 31 December 2017, while pre-tax profits increased 27% to £8.7m.

Exponent and Stamford Partners declined to comment. TRS Group has not responded to requests for comment.