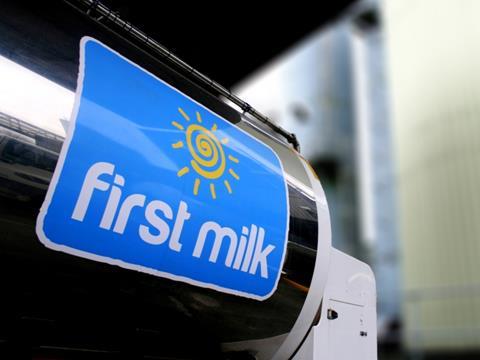 First Milk has agreed to sell its Glenfield Dairy business to Scottish processor Graham's the Family Dairy.
The dairy co-op, which announced a return to profit for the six months to 30 September earlier today (25 November), said it was selling the Glenfield site – which employs 79 people and manufactures soft cheese and dairy ingredients – in order to focus "even more closely" on its core businesses in hard cheese and liquid brokering.
Glenfield currently manufactures a range of own-label soft cheese for the mults and First Milk's Lake District Cheese Co quark, which will be licensed for use by Graham's as part of the deal. The value of the sale was not disclosed.
The sale follows a turbulent year for First Milk which saw it delay payments to farmers, slash its farmgate price, and post near £25m losses for the 12 months to 31 March.
This led to the implementation of a turnaround strategy by newly appointed CEO Mike Gallacher in May, which included the appointment of several new board members and the launch of an independent external review – which was highly critical of the processor's governance and accused the board of not concentrating enough on its core businesses.
With First Milk posting a £1.1m profit for the first half of the financial year, the turnaround strategy had "already started to drive improvement", said Gallacher, who added he was "confident that this focus will deliver improved milk prices and a more sustainable business model for our farmer shareholders".
He suggested the sale, which is subject to a staff consultation, was "also a good deal for our Glenfield employees, our customers and consumers", with the site fitting in well with Graham's other well-established dairy operations and the sale protecting employment at the site and the broader Scottish dairy sector.
"This is an exciting acquisition for us as it allows us to extend our product range for customers and consumers even further with the addition of cottage cheese and quark," said Graham's MD Robert Graham.
The deal also presented "great potential to explore further new product development" for the company, he added.