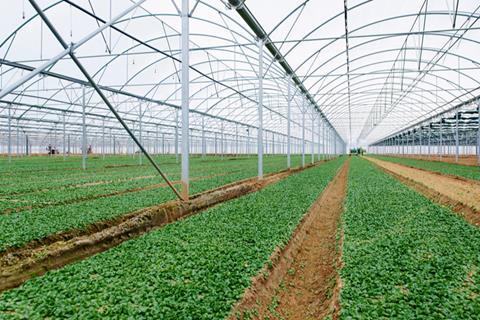 Florette owner Agrial Fresh Produce has completed the acquisition of Essex-based grower Angflor.
Angflor, which will be renamed Agrial Fresh Farms as part of the deal, already produces baby leaf salads exclusively for Florette in the UK and Ireland.
It grows lambs lettuce, rocket, chard and peppery cress, claiming to be the UK's first "significant grower" of lambs lettuce and peppery cress.
French produce giant Agrial, which also owns cider maker Aston Manor, took over Angflor from Anglia Salads, a subsidiary of Lincolnshire-based grower Jepco, for an undisclosed sum. However, Agrial stressed the transition would be smooth, with Angflor's management team remaining in place.
The buyout marked the latest step in the Agrial's strategy to establish its own growing operations in the UK.
Following the Angflor deal it said it now had enough covered sites to provide capacity for year-round British production, giving it an increased ability to source key ingredients from the UK.
Agrial said the move would also help make inroads towards continuity of UK supply, while reducing the environmental impact of its produce in terms of food miles and water usage as the Angflor site harvests and stores rainwater.
"In the years we have been sourcing products from Angflor, the site has gone from strength to strength, expanding from 11 to 28 hectares of salad production capability," said Agrial MD Doug Robertson.
"Establishing close links with agriculture is a key part of the Agrial model, as it enhances our product expertise and brings benefits to the supply chain."
It's the latest in a series of acquisitions by Agrial in the UK, which, in addition to snapping up Aston Manor last year, acquired William Jackson's MyFresh salad business in 2017.
Based near Colchester, Angflor is the UK's largest protected cropping facility for leafy salads, said Agrial.