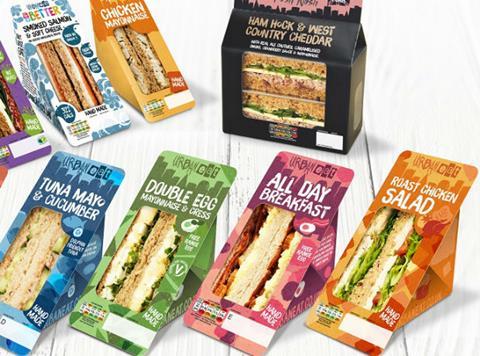 Fmcg deals slumped 60% in the four months to the end of August as M&A in the food industry struggled to reignite in the pandemic.
There were just 15 transactions from May to August, compared with 37 deals in the same period of 2019, according to the latest UK food and beverage sector report from corporate finance firm Oghma Partners.
Deal volumes are down 51% in the year to date as the industry battles the challenge of Covid-19.
Overall deal value from May to August was estimated at £220m, which is slightly up on the £200m from January to April. However, it is still down considerably compared to the £1.2bn registered in the same period of 2019.
Oghama predicted total deal volumes for all of 2020 to be in the region of 50 to 60 transactions, the lowest number recorded by the advisor since it started compiling the report in 2007.
However, M&A activity has ramped up in September and October, such as Ferrero swooping for Fox's Biscuits for £246m last week, dogfood supplier Forthglade acquired in a £50m sale to investment firm IK Investment Partners and, on the retail side, Walmart's £6.8bn sale of Asda to TDR Capital and the Issa brothers.
Oghma expects distressed deals to play a larger role in M&A as more businesses fall into administration in the coming months.
Distressed M&A made up 27% of total deals from May to August, including Samworth Brothers picking up the Urban Eat sandwich brand from collapsed Adelie and Golden Acre Bakery's acquisition of Bagel Nash.
The proportion of investment from overseas also declined when compared with previous years. Transactions with an overseas buyer accounted for 20% of total deal volume from May to August, compared with 32.4% from January to April.
"We expect the number of investments from overseas to remain low in the short term, due to Covid-19 related travel restrictions and the continued uncertainty surrounding the UK's Brexit deal negotiations," Oghma said.