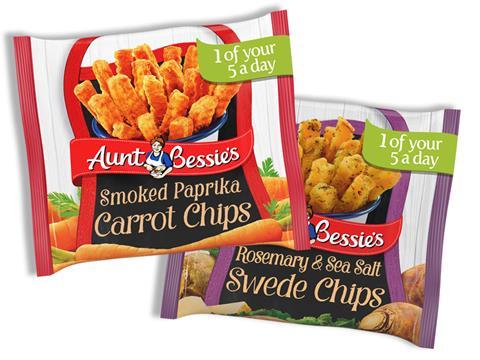 UK food and drink M&A activity picked back up in the second quarter to mollify fears Brexit uncertainty was constraining investment in the sector.
Grant Thornton's quarterly Bite Size M&A report showed 50 deals were recorded in the second quarter of 2018, a rise of 28% on the 39 deals in a quiet first quarter.
Just 13 deals in the period publicly disclosed deal values, but that total disclosed value of just over £1bn represented a 47% increase on the first quarter with a handful of deals valued at over £200m, including Nomad Foods' £210m acquisition of Aunt Bessie's and private equity firm BC Partners' £264m investment in bakery group Forno d'Asolo SpA.
First half deal value remains 21% below that of 2017, but Grant Thornton argued the uptick in M&A numbers suggested it remains "business as usual" despite ongoing Brexit-related instability.
"There is still a huge amount of uncertainty around the UK's exit from the EU," said Grant Thornton's head of food and beverage Trefor Griffith.
"In some ways that instability makes the sector stronger as food and drink is naturally more defensive than other areas. However, that uncertainty could also be linked to a lack of larger deals and more risky transactions so far this year."
The report also notes that some M&A activity is being driven by companies keen to make acquisitions before Brexit to establish a UK footprint, while there are a number of deals for distressed assets given the pressure on the UK retail sector and food and drink suppliers.
Private equity activity in the sector increased in the quarter, including UK houses buying up assets overseas, with PE involved in 30% of the period's deals compared to a level of 22% throughout 2017.
Notable PE deals included UK-based CVC Capital partners investing in Munchy Food Industries and GarudaFood both in Malaysia and IK Investment Partners acquiring a majority stake in France-based Mademoiselle Desserts.
Domestic deals accounted for 56% of transactions in the quarter, though there was plenty of international appetite for UK assets with 12 of the 40 deals with a domestic target had overseas acquirers.
Overseas buyers for UK/ Irish assets in the quarter once more mostly originated from Europe and the USA.
Key trends included growing interest in animal nutrition, notably Nestlé's deal to buy direct-to-consumer pet nutrition business Tails.com.
"People are pay more as a proportion of their income on their pets and you are also seeing the catch-up between the more health and wellbeing approach to human diets over the last five to ten years now being transferred to the pet space as well," said Griffith.
The Tails.com deal also points to a growing trend of deal activity away from traditional retail brands, with buyers targeting suppliers that do not directly supply to retailers like direct to consumer businesses or ingredients firms whose customers are suppliers.
Additionally, deals in the alcoholic drinks sector continued to dominate activity, with smaller more craft brands like Beavertown Brewery selling a minority stake to Heineken and Brewdog investing in urban cider maker Hawkes.