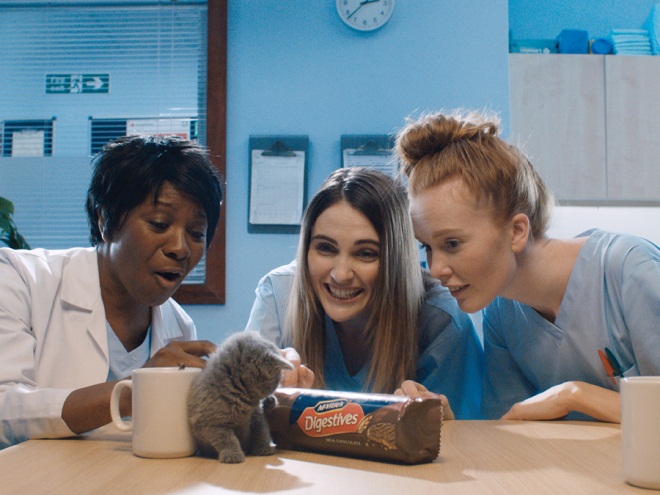 United Biscuits' acquisition by Yildiz was one of 2014's largest UK deals
A new year and a new start is almost upon us, bringing with it that annual sense of optimism which makes us resolve to go to the gym more, eat more fruit and veg, quit smoking and cut down on alcohol.
Chief among resolutions for companies in the food and beverage industry in 2015 could well be 'do more deals' in their bids to kick-start growth.
In the next 12 months food producers look set finally pull the trigger on acquisition targets as they begin to look for growth outside their own businesses, according to advisory firm Gambit Corporate Finance.
Food and beverage director Andrew Charter says businesses in the sector are well-equipped to do just that with strengthened balance sheets and increased cash reserves built up over the past few years following the recession.
He expects medium-sized companies making bolt-on acquisitions to be one of the dominant themes in of 2015.
"Buoyed by increasing market confidence and strong sector prospects, we anticipate an active M&A market in 2015 when acquisition strategies are implemented," he adds.
"We're expecting it to be the year where the corporates acquire strategic targets, be that looking to grow volume and put volume through existing facilities or looking at a new brand or product offering to leverage their own distribution."
So far in 2014 there have been about 150 deals transacted in the UK food and drink manufacturing sector with a value of £15.13 – up from just more than £9bn in 2013, according to figures from data and information services group Experian.
Values have been driven up by a couple of mega deals, with the £2bn-plus sale of United Biscuits to Turkish food group Yildiz one of the few deals involving a large business this year.
A theme of the past couple of years has been big players in the industry, such as Unilever, Nestlé, and Premier Foods, carving up their portfolios and disposing of non-core assets.This focus on strengthening core businesses has at times been at the expense of keeping an eye on acquisitions.
However, in 2015 more companies are expected to turn their attention to M&As to grow and to gain a competitive advantage.
Charter says the upcoming year should see the return to the market for medium-sized businesses with turnovers in the £20m to £30m range, alongside the usual larger suspects and listed companies.
"They have developed strategies having gone through a period of looking internally, and at their own operations, and now they are looking externally," he adds. "I suppose they've not been able to find suitable targets yet because there haven't been as many businesses on the market."
Given that many companies have sat with cash idling on their balance sheets for a number of years cautiously waiting for the green shoots of a recovery to actually start blooming, why is 2015 the moment spending will get underway?
Charter thinks it simply a case of their hands being forced. He says, "If trade is coming back into the market, which we firmly believe it is set to do, then businesses and PE have the cash and need to invest in order to compete, so I think they will look to buy-and-build strategies, which will be another catalyst to helping the market."
Food production has had to become highly innovative to survive the pressures stemming from the economic downturn and the well-documented troubles of the major retailers. Even though challenges remain – with household budgets remaining under pressure, substantial falls in the prices of commodities, Russian bans on imports from the EU and US, and currency headwinds – the sector's long-term prospects are "exciting", according to Charter.
"Energy and fuel costs have fallen substantially making the manufacture and transportation of food products significantly less expensive. There has been an unprecedented level of investment in infrastructure and production capabilities, which have further reduced production costs. Producers have also rationalised their businesses, focusing on core areas of high growth, added value and higher margin products.
"We think the food space has very good long-term prospects, although, of course, there will be some hiccups along the way."
With the potential opportunities for growth which new markets, processes and innovations present as a result of acquisitions, a resolution to 'do more deals in 2015' might just be one resolution that will be followed through with by the food and drink sector's medium-sized businesses.