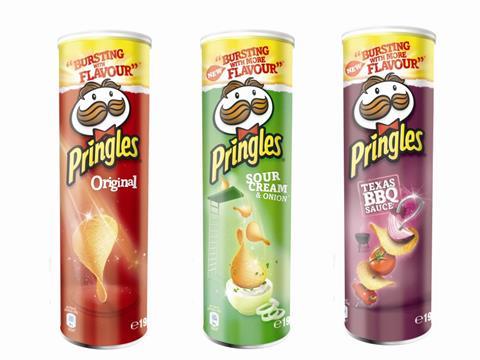 Global packaging company Sonoco's €286m (£221m) acquisition of Germany-headquartered Weidenhammer Packaging Group is to face scrutiny from the Competition and Markets Authority amid concerns it could lead to higher retail prices of everyday food products.
The British monopoly watchdog found that as a result of the transaction, which completed on 31 October 2014, the merged company would be the largest manufacturer and supplier of composite cans for food products in the UK.
Typical uses of Sonoco and Weidenhammer's products includes packaging for gravy granules, drinking chocolate powder, crisps, crackers and coffee.
"The merged company would be the only credible supplier of this type of packaging for some customers," the CMA said. It also found that the merged entity would only continue to face competition from two other "significantly smaller" producers of composite cans for food products in the UK.
The CMA added it was concerned that a lessening of competition may result in higher prices or a reduction in choice or quality for customers.
Sheldon Mills, CMA senior director of mergers and decision maker in this case, said: "The transaction combines the number one and two players for the supply of composite cans for food products in the UK and will reduce the choice of suppliers available to brand owners, licensees and retailers.
"End customers and retailers prefer composite cans over a range of other packaging formats for certain types of products. As such, the evidence available at this stage does not show that the parties face a significant threat from other producers of composite cans for food or other types of packaging such as flexible plastics or cartons.
"This loss of competition may give the newly merged company the ability to raise prices to customers and ultimately this could feed into higher retail prices for a range of everyday food products."
The transaction will be referred for an in-depth investigation unless Sonoco offers the CMA "acceptable undertakings" to address the competition concerns in a clear-cut manner.
Sonoco's combined global consumer-related packaging and services business is expected to increase to approximately $2.8bn (£1.8bn) in annual sales, or just more than 50% of the company's combined $5.4bn revenue, as a result of the deal.
Headquartered in Hockenheim, Weidenhammer has approximately 1,100 employees and operates 13 production facilities, including five in Germany, along with individual plants in Belgium, France, Greece, the Netherlands, UK, US, Chile and Russia.