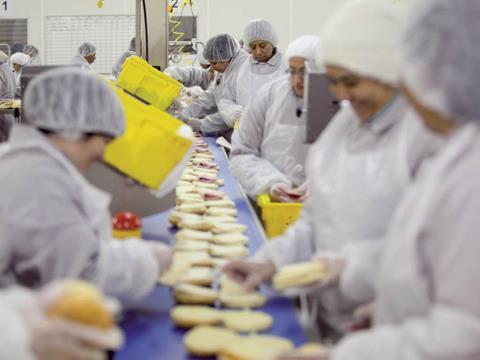 Greencore (GNC) is eyeing M&A opportunities in new categories including snacking after landing a cash windfall from the sale of its US business in October.

The sandwich giant's CFO Eoin Tonge said the company's priority was to strengthen its core food-to-go business, but admitted it was considering expansion into the snacking category.
The company would have "acquisition capability" outside of sandwiches and could also look to grow in other areas including "salads, ready meals, soups and sauces" he said.

The supermarket supplier has no plans to work in markets outside the UK, Tonge added, after it exited North America less than two years after committing to the region with the £594m acquisition of Peacock Foods.

The $1.075bn sale bolstered Greencore's cash flow, and it has committed to returning £509m of proceeds to shareholders.

"We have a very good business which is highly regarded by our customers and we need to concentrate on that as hard as we can, and that is objective number one," Tonge told The Grocer. "I think there are plenty of acquisition opportunities over the next number of years in some of the categories we currently operate in," Tonge said. "We are also seeing an evolution of how the consumer is operating, with people eating more snacking and more on-the-go propositions, which are expanded outside of our core sandwich business.

"We are open to breaking into new categories whether that be expanding parts of the business we already have, or acquisitional. But it's not like we are coming out today, feeling the absolute need to start spending lots of money, in fact the opposite - we already have a really good business.

"We have a strong balance sheet and that gives us firepower for further investment into the marketplace."

CEO Patrick Coveney reiterated the supplier would pursue "organic and inorganic" growth, adding he was confident of the company's strong growth prospects in 2019.

The comments were made as the company announced a 4.2% year-on-year sales increase to £1.5bn, for the year to 28 September.

Food to go accounted for over 60% of revenue from continuing operations, with reported revenue growth in these categories was 11.1%. Operating profits grew a more modest 1.7% to £104.6m.

Despite growth plans, Jeffries analyst Martin Deboo said the outlook remained "cautious" due to the "uncertain" near-term challenges which could result from a hard Brexit.