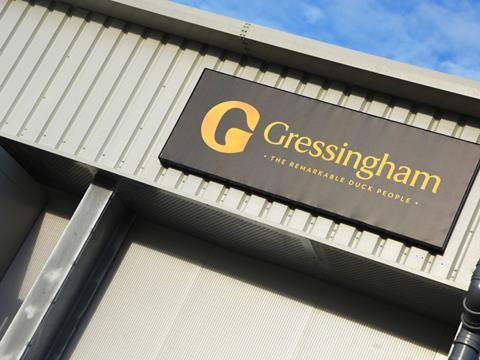 Duck supplier Gressingham has bought Smithfield Market-based wholesaler JF Edwards in a bid to expand its foodservice business.

The business was seeking funding when Gressingham acquired it last week for an undisclosed sum. Gressingham has set up holding company Gressingham Smithfield to handle the acquisition.

All 70 of the JF Edwards staff had been retained in the buyout, while board director Steve Barber has now been promoted to MD. Barber is set to receive support during the transition from John Reid, MD of fellow Gressingham-owned business Reids of Norwich.

JF Edwards' last accounts show it had a turnover of £37m in 2016 and claims to process in excess of 250 tonnes of meat each week.

"We see this as an excellent opportunity to grow the Gressingham business and provides the opportunity to diversify into new markets, with exposure to veal, beef and lamb," said Gressingham joint MD William Buchanan.

JF Edwards operates four shops within Smithfield Market serving restaurants and the catering trade, in addition to a retail butcher in Primrose Hill - all of which have been acquired by Gressingham under the terms of the deal. Its four shops specialise in a range of meat products from game and specialist meats to poultry and pork.

It follows Gressingham's purchase of wild meat supplier Yorkshire Game last month after the company entered administration.