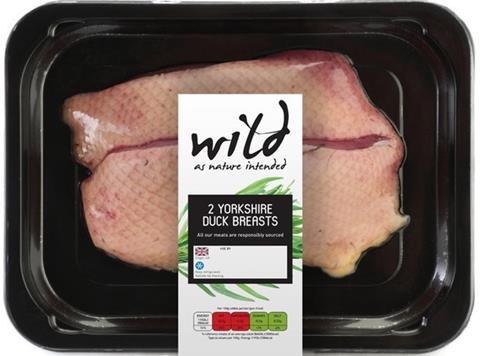 Wild meat producer Yorkshire Game has been bought by Gressingham Game after entering administration, saving 23 jobs.
Gressingham Game, part of Gressingham Foods, has bought the game and venison supplier including its retail game meat brand, Wild.
Gressingham Game Limited has agreed a new lease for the supplier's North Yorkshire premises at Brompton-on-Swale and has taken on all employees of the business, saving 23 jobs.
Yorkshire Game entered administration last week, more than a year after being acquired by former Symington's CEO David Salkeld, who also became chairman of the company.
It supplies wild deer, boar and game – sourced from estates in Scotland and northern England – to retail customers, including Marks & Spencer, Sainsbury's, Fortnum & Mason, as well as butchers, wholesale, foodservice and direct to restaurants.
Adrian Lyons, had been MD at Yorkshire Game since 2014, and was made a director at Gressingham Game Limited on 25 May.
Gressingham wants to improve the accessibility of game and grow the category following the acquisition, commented co-owner and managing director William Buchanan.
"Our aim with Gressingham Game is to build on the tremendous success we have enjoyed over the last 20 years introducing more and more people to the great taste of duck," he said.
"We want to replicate that success and grow the category, ensuring game is also more accessible, available all year round in more stores, and that we show just how simple it is to prepare at home."
The duck specialist launched its first sub brand, Bistro by Gressingham, last month as it diversified with premium lines of added value fresh duck.
Yorkshire Game 17 Limited, trading as Yorkshire Game, appointed James Sleight and Peter Hart of PKF Geoffrey Martin & Co as administrators on 25 May 2018.
"We've been pleased to work alongside management of both Gressingham Game and Yorkshire Game to enable this transaction to take place," said James Sleight.
"Most importantly, we've helped secure the jobs of a loyal workforce and allowed the business and brand to continue."