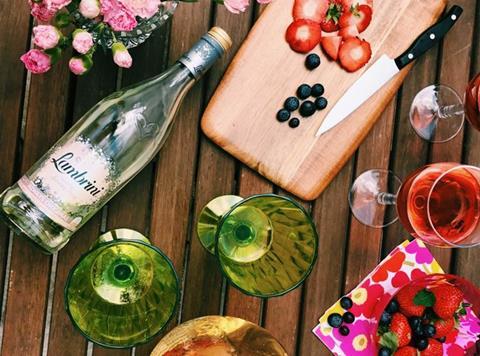 Someone needs to buy Stewart Hainsworth a drink. The Halewood Wines & Spirits chief executive certainly deserves it.
Because according to national news reports, Halewood, which has been up for sale for just a matter of months, could soon fall into the hands of Lloyds. The bank's private equity arm, Lloyds Development Capital, is rumoured to be preparing a bid of up to £300m for the Liverpool-based business.
An astonishing turn of events, given this time two years ago the Lambrini and Whitley Neill owner was reeling from an £8.2m loss.
It's a testament to CEO Hainsworth (named as one of The Grocer's 10 most influential people in booze earlier this year) that Halewood is now such an attractive proposition. Under Hainsworth, it has gone from selling niche and outdated drinks such as Crabbie's alcoholic ginger beer and Lambrini to being a purveyor of fast-growing premium spirits.
Take Whitley Neill, undeniably Halewood's star performer. In the last year it has added an eye-watering £21.6m in value sales, making it the UK's sixth biggest gin brand, trumping even established players such as Sipsmith, Hendrick's and Bloom [Nielsen 52 w/e 14 July 2018].
Then there's the likes of uber-trendy rum brand Dead Man's Fingers, which Halewood bought in February and has already launched into Asda. And there's a veritable swathe of flavoured gins which, unless you've been living under a rock on Mars for the last two years, you'll know are massively in vogue.
Put simply, the business is relevant again. No matter to whom it is sold, or for how much, Hainsworth deserves serious credit.
That doesn't mean it will be smooth sailing from here on out. Fast growth is one thing, but it doesn't necessarily equal stability. Not all of Halewood's brands can be Whitley Neill. And, having presumably seriously splashed out on this raft of acquisitions, new distribution deals and NPD, Halewood will be under pressure to prove it can keep up its pace.
Some of its brands are already starting to look over-extended with flavours and variants. And while the UK gin boom doesn't look like it will be ending any time soon, considering take-home sales grew a whopping £135.9m (34.6%) in the last year alone, the sheer proliferation of flavours and brands means it's getting harder to make some products stand out on shelf [Kantar Worldpanel 52 w/e 17 June 2018].
Yet Hainsworth has a trump card up his sleeve: John Crabbie & Co. Despite being best known these days for ginger beer, Halewood is ploughing serious money (in the realm of £7m so far) into a new distillery for the brand – which returned to the whisky market this year with the first new drams to bear its name since the 1970s – due to open in Edinburgh in early 2019. If anything this, rather than superfluous flavoured gins, could be where Halewood's long-term value really lies.
Investing in Scotch is significant because it means Halewood is ready to play the long game. After all, any stocks laid down next year won't even be allowed to be called whisky until 2022. But there's serious money in whisky, as well as the potential to tap potentially lucrative overseas and travel retail markets in a way that gin is yet to dominate in the same fashion.
The case in point: Halewood has already launched a 30yo single malt, sourced from a third party, under the Crabbie's brand, with a £500 price tag. No gin launch could warrant a price tag anywhere near that – or should arguably have the audacity to.
And, as The Grocer's Focus on Spirits report zoomed in on this month, the domestic whisky market is showing signs of serious potential. Every category of whisky is in growth – even the (unfairly) maligned blended category. The rate of NPD is quickening. Cooler brands that break with tradition are beginning to encroach from the periphery. The omens are resoundingly positive, and, if the success of new distilleries such as The Lakes – which is currently considering an IPO – is anything to go by, now is the right time to get in on the action.
A deal for Halewood is yet to be confirmed, with a spokesman telling the Mail on Sunday yesterday that no decisions have been made. And that's without mentioning that the Mail is also reporting a rival bidder could be circling with a counter play.
But if the rumours are true, then they could be in for a tough battle. Because Halewood, at this exact point in time, is ideally positioned to make a potential new owner exceptionally happy.