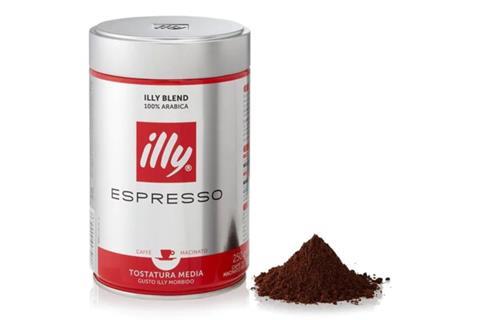 Italian coffee giant Illycaffè has brought its UK distribution in house as it seeks to steer the development of the brand.

Illy has acquired the rights from Euro Food Brands, which has managed sales and distribution for over 25 years, with the assets and 67 staff switching to a new subsidiary, Illy UK.

The deal - for an undisclosed fee - will see the new subsidiary take on the distribution and supply of its coffee and other products to the foodservice sector, including hotels, restaurants and independent coffee shops, which represents the bulk of Illy's UK sales.

However, Euro Food Brands will continue to manage sales to the grocery retail sector, and to e-commerce customers, a business worth an estimated £130m in sales in 2019.

The acquisition "signals Illycaffè's intention to keep on investing in the UK, despite Brexit uncertainties," the Italian brand said.

"The UK is a strategic market for us, and we feel now is the right time to manage directly our UK distribution to really boost our presence there," said CEO Massimiliano Pogliani.

"We decided it was time to further develop this strategic market by strengthening our focus and efforts."

Illycaffè said it would now be able to "directly steer" the development of the brand and grow UK customer relationships.

It is also planning to hire more people to manage its UK development. Operations will remain in Brackmills, Northampton.

Illy acquired London chocolate maker Prestat in March as it looked to develop a wider coffee shop proposition.

Illy also signed a licensing deal with coffee conglomerate JAB Holdings last October to sell Illy coffee capsules for use in Nespresso machines, to widen its reach.