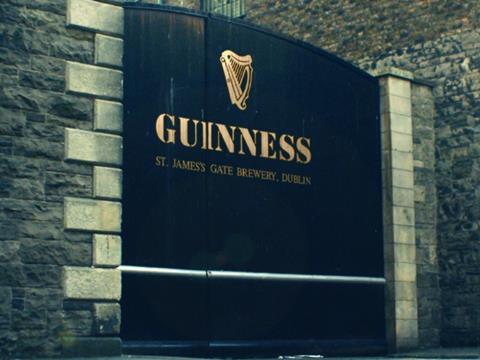 It's Diageo's (DGE) turn as the latest international fmcg company that acquisition-hungry 3G Capital has its eyes on.
But how real is 3G Capital's reported interest in the Guinness brewer?
As M&A stories go, the reports in Brazil don't give too much to go on. At less than 40 words in total, the brief article in Brazilian magazine Veja on Friday doesn't suggest exclusive insight into 3G Capital's plans – but the market is certainly taking the link seriously.
Diageo's shares were up by almost 7% today on the rumour – not because anyone thinks a deal is imminent, but because of what the reported interest says about Diageo.
The consensus of analysts today seems to be that a 3G Capital takeover of Diageo – in the same way it bought Heinz or Burger King – remains a distant and probably unlikely prospect.
However, stories of external interest in Diageo – and particularly its brewing business – is likely to put pressure on Diageo's management team to take positive action on its balance sheet to unlock the shareholder value.
Analysts at Jefferies said a pure buyout "would be a huge stretch" as 3G would have to raise around £48bn in equity – more than double the equity component of the biggest LBO in history.
Nonetheless, there is a feeling that Diageo is ripe for some kind of corporate activity – with Barclays noting today that it may be "an opportunistic time for a deal".
"Diageo has had a tough 18 months," Barclays said. "The combinations of extensive destocking, mis-execution in African Beer and a number of issues in its recently acquired businesses like Shui Jing Fang, United Spirits and Mey Icki has left management credibility and investor patience at a low ebb."
Credit Suisse upgraded Diageo today saying that any bid would be "welcomed by investors". This is largely because of the feeling that Diageo is trading below where its fundamentals suggest it should be.
Citigroup analysts wrote: "We believe Diageo is undervalued (14% PE discount to EU staples), it's an excellent business for the long term and we expect an operational improvement in F16."
Jefferies added: "We think this is a timely reminder, then, of the value lurking in blue chip consumer staples assets like DGE, on the rare occasions that their valuations dislocate from the peer group, as DGE's has now"
Even if a wholesale take-out of Diageo looks unlikely, commentators have suggested splitting off its beer business for some time to enable it to fully concentrate on its core international spirits operations. Importantly, 3G Capital is a significant minority shareholder of the world's biggest brewer ABInBev – a company which is no stranger to talk of large-scale acquisitions.
One of the market's longest running rumours is that ABInBev will make a move for UK-listed brewer SABMiller. So rather than a completely new story breaking over the weekend, 3G's potential interest in Diageo should be seen in the context of the long-running argument for global beer industry consolidation.
SABMiller's shares slipped almost 3% in early trading this morning as any deal between 3G and Diageo would effectively make the likelihood of am ABInBev tie-up significantly more remote.
So rather than a wholesale takeover – it could be Diageo's beer arm that is the target of interest from ABInBev.
"If the Lemman approach were to lead to a potential bid and a link up with ABI, there is clear logic for putting the two beer businesses together. Not only would there be considerable cost savings, but the fact that Guinness can be brewed in concentrate form and shipped overseas would provide considerable tax advantages to any acquirer," wrote Barclays, valuing the Diageo's beer operations at £11bn.
Market talk is that Diageo's management team remains dead set against shedding its iconic Guinness operations. The question is whether its shareholders necessarily feel the same or if they could be tempted to split the company with an offer at a 30% value premium.
Such a deal looks possible, but whether it's probable is another matter. But - put in the context of general beer industry consolidation and SABMiller's rebuffed approach for Heineken last year - there certainly looks to be something brewing in the international beer market.