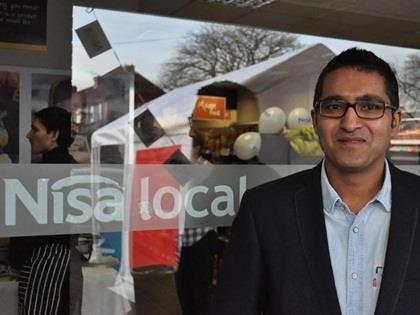 Spar wholesaler James Hall has snapped up 30-strong group North East Convenience Stores.

The Lancashire-based wholesaler will own a total of 142 stores after agreeing to by the troubled c-store group from bothers Naveen and Sanjeev Vadhera for an undisclosed sum.

The North East Convenience Stores (NECS) will all undergo Spar rebranding "over the coming weeks", its financial director Sajeev Vadhera said. Prior to the sale, it was a member of Nisa until the buying group declined to extend its membership in February in a review of loss-making accounts.

But James Hall MD Andrew Hall was confident the business would perform well. "We are delighted to have acquired such a successful and fast-moving business and we welcome Naveen, Sanjeev and the 400 employees of NECS into the James Hall Group," he said.

Following the transaction, NECS will become a subsidiary of James Hall and the brothers will remain in executive management positions.

"We are happy to have sold the business to James Hall & Co, who completely understand the aspirations and ethos of NECS," said NECS MD Naveen Vadhera.

"We believe the synergies between the two companies will assist NECS as it continues to develop and grow over the next few years. Being fit for the future is the challenge for all retail groups at the moment and we believe that with the support and experience of the James Hall team and the strength of the SPAR brand, NECS will be at the forefront of convenience retailing in the years to come."

The sale will make James Hall one of the largest Spar wholesalers. Blakemore Retail and CJ Lang have 302 and 120 respectively while Appleby Westward has 63 after the acquisition of Gillett's Callington last month.