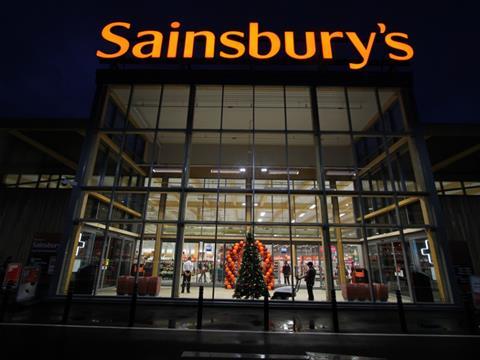 One of the market's unwritten rules is that any company subject to takeover rumours will get a nice share price boost.
But Sainsbury's share price has steadfastly refused to rise this week, despite continuing speculation that activist investor Crystal Amber is exploring options to buy a significant chunk of the retailer.
The story emerged at the weekend and yesterday there were further reports that Crystal has been encouraged by the feedback it has received from potential partners when discussing the proposition this week.
However, the lack of a share price spike (Sainsbury's is currently 4.6% down so far this week) suggests that investors are highly dubious that the rumours will amount to anything concrete. Looking at Crystal Amber's proposals, their doubts are understandable.
Firstly, Crystal Amber's own power to buy a significant stake in Sainsbury's is fairly limited. Although the company is actively exploring fundraising measures to take larger stakes in "companies with increased liquidity", its current fund is only worth £100m. Even in its beleaguered current state, Sainsbury's still has a market value of £4.34bn.
This means the investment group is heavily reliant on convincing other investors with deeper pockets of the merits of its plans for the supermarket. Although the group's founder Richard Bernstein talks in City AM today of holding discussions with several "clearly interested" potential partners since the weekend, Crystal's mooted plans for the supermarket have not attracted widespread market support.
Most notable of Crystal Amber's suggestions – other than hoping its interest could flush out a larger bidder – is to create more value for shareholders by selling off more of the supermarket's £12bn property portfolio.
It's not a plan that makes sense to a number of analysts. Retail analyst Nick Bubb called it "a bull-market story, when it's painfully clear that supermarkets are in a bear-market."
"Separating the value of freehold property from the value of the trading assets is no longer feasible, with the value of supermarket freeholds under threat and trading profitability eroding quickly," he said.
His reservations were shared by analysts at Oriel, who noted: "We cannot think of a time when it has been less appropriate to put more leverage into a UK food retailer than now… Any leveraged finance model struggles if you start with the assumption of declining sales.
"We've been here before, with bigger, higher profile activist investors and a far better industry backdrop and nothing has got off the ground. We expect history to repeat itself."
Any activist shareholder looking to build a stake in a company will want to bring dramatic strategic changes to its management, but it's not entirely clear at the moment that Sainsbury's has a particularly flawed approach to coping with the dramatic recent changes in the UK grocery market.
This week Bernstein analyst Bruno Moneteyne restated his price target on the supermarket of 330p, writing: "We are believers that the plan set out by Sainsbury's is the right one. It will enable further price hygiene on the most comparable products (i.e. branded) but they are not abandoning their quality positioning. They will also continue to grab growth in the convenience and online and, possibly, discount spheres.
"Sainsbury's does not get credit for its years of outperformance of its peers and the quality differentiation as the root cause of this."
It is little surprise the supermarkets are getting linked with possible buyouts given how far their share prices have fallen this year – Sainsbury's has lost 37.7% of its value year-to-date, Tesco 50% and Morrisons 34%. But M&A rumours so far have been sporadic and any possible deal for one of the big listed grocers looks as far away as it ever has.
While Crystal Amber's interest is real, there remains an awful lot of water to go under the bridge before their ambitions start to look a realistic proposition.