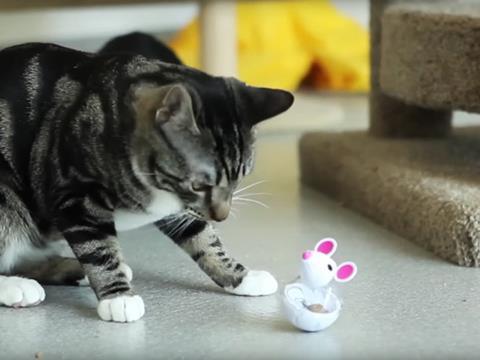 Food giant Mars has swooped to expand its pet care business with the $9.1bn (£7.5bn) acquisition of VCA.
The deal, which at $93 (£76) a VCA share represents a 31% premium to the 6 January closing price, adds almost 800 animal hospitals to Mars Petcare throughout the US and Canada.
Pet care has been a part of Mars for more than 80 years, with its portfolio including veterinary services businesses Banfield Pet Hospital, Bluepearl and Pet Partners, as well as household pet food brands Pedigree and Whiskas. It also has a growing business in pet DNA testing through the Wisdom Panel company, and in 2015 the group also acquired pet technology provider Whistle.
"We are thrilled to welcome VCA to the Mars family and to our portfolio of brands and businesses around the world," said Mars CEO Grant Reid.
"VCA is a leader across pet healthcare and the opportunity we see together – for pets, pet owners, veterinarians and other pet care providers – is tremendous."
Since its founding in 1986, VCA has grown from one facility in Los Angeles to almost 800 animal hospitals, with 60 diagnostic laboratories, across North America.
The business will keep it headquarters in LA and remain a separate business unit within Mars Petcare, continuing to be run by founder and CEO Bob Antin.
"Joining the Mars family of brands provides significant value to our stockholders while also preserving the company's values and a culture focused on investing in our people and facilities to promote excellence in pet care and long-term growth," Antin added.
"Mars has a long-standing commitment to pet health, wellness and nutrition. We will work together every day to continue to provide the quality care and excellent service VCA is known for to our clients and their pet families."
The $9.1bn transaction – with $1.4bn of the price including outstanding debt – is subject to closing conditions, including VCA shareholder approval and a green light from regulators.