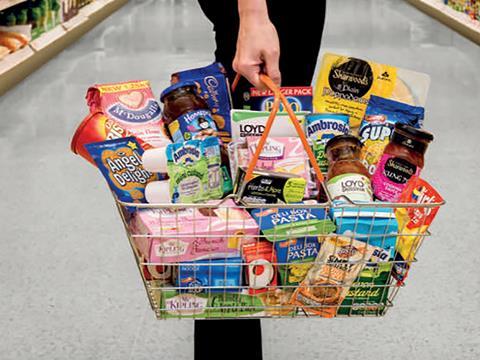 Premier Foods is locked in a tug of war between international food giants McCormick and Nissin after both players stepped up their pursuit of the Bisto and Mr Kipling owner this week.

Premier bowed to shareholder pressure on Wednesday to open takeover talks with US suitor McCormick, despite rejecting its improved 65p per share bid.

The new McCormick offer, which was conditional on being able to examine Premier's pensions obligations, current trading and contracts, values Premier's equity at £537m, giving it an enterprise value (including pensions and debt) of around £1.5bn.

Premier rebuffed the improved offer hours later as it "continues to undervalue Premier and its prospects", but agreed to open its books to McCormick after dismissing the previous60p per share offer which it said "significantly" undervalued the business.

The development came as Premier's other potential international partner Nissin Foods increased its stake in the company to nearly 20% on Tuesday, having bought an initial 17.3% stake from Warburg Pincus last week. The Japanese companyhas spent £103.4m buying up Premier shares since the announcement of its co-operation agreement with Premier before Easter, making it a key player in any takeover process.

Should Nissin increase its stake to 25%, it could block any deal regardless of other shareholders' wishes.

Neither McCormick nor Premier sources would comment on whether they considered Nissin a potential bidder for a wholesale takeover of Premier. The co-operation agreement, which is only valid as long as Premier is not under offer, contains a six-month "no bid" clause. However, that clause would not apply should Premier receive a "firm offer", meaning if McCormick steps up its interest to a formal offer, Nissan would be free to table its own proposal.

McCormick has until 20 April to make a firm offer or walk away.

The Premier board were criticised by key shareholders Paulson & Co and Standard Life Investments for pushing through the Nissin agreement rather than consulting shareholders of McCormick's proposal.

Premier CEO Gavin Darby told The Grocer the Nissin deal would bring a number of operational benefits, including sharing IP and technology, selling some of Nissin's noodles products under the Batchelors brand and using Nissin to expand distribution to new countries like the US, Brazil and China, as well as Japan.

The overlaps with spices and flavours giant McCormick are also compelling especially since Premier had previously identified the US, rather than Japan, as one of its key strategic markets for growth.

McCormick president and CEO Lawrence Kurzius told investors this week he was compelled by a number of opportunities closer to home. "What is attractive to us about this business is that it is still predominantly a flavour business with some terrific iconic flavour brands that are much loved in the UK," he said. "The UK is a market where we have good presence with our Schwartz brand and it's also the home of our EMEA business, so we have substantial infrastructure and resources there to handle an asset like this."

Premier Foods' pensions deficit (discounting its agreed payment schedule) of £390m could yet prove a stumbling block to any deal.

Premier had previously stated that McCormick's offer was "highly conditional" with Darby pointing to potential issues over conditions relating to its pensions obligations. However, McCormick sources insisted the only condition was "limited confirmatory due diligence".

The issue is of particular importance as Premier's scheduled pensions payment will rise dramatically from just £6m to £48m in 2016/17 and £49m the next year - higher than its entire current £36-£38m annual marketing spend.
Darby: talking to Nissin for a year
Premier Foods CEO Gavin Darby has dismissed accusations that its partnership with Japanese food group Nissin is a defence tactic to protect it from McCormick's advances.
He said Premier began a concerted search for an international partner as far back as summer 2013 and had been in detailed discussions for a year.
"We have had conversations with five companies across the world, three of them from Japan, and Nissin really [went] to the top of the pile about a year ago." Executives from Nissin visited Premier in St Albans and Darby made two visits this year to Japan to hammer out the agreement. "All this preceded the approach from McCormick," he added.
However, Premier was forced to concede that Nissin had been told about McCormick's approach in advance of other shareholders. A spokesman said informing Nissin was "essential before committing to the commerical collaboration".