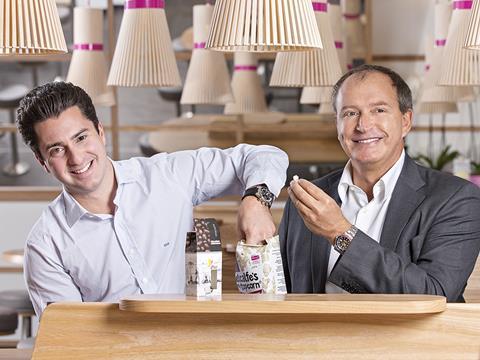 The demerger of popcorn brand Metcalfe's Skinny from high-end Asian brand Itsu Grocery is set to generate a flurry of bidders - though its bosses insist they are not for sale.

Metcalfe's Skinny is to split from parent company Metcalfe's Food on 1 June, The Grocer can reveal, with the parent company changing its name to Itsu Grocery.

This will create "two very distinct businesses for two very distinct brands", according to Metcalfe's CEO Robert Jakobi. "It's very hard to build one brand in retail and to build two side-by-side is even more difficult," he said. "We just felt under the current structure each brand wasn't quite getting the attention they deserve, and at this point both brands are big enough to make the split"
"They are very different brands," he added. "Metcalfe's Skinny is much more mass market, while Itsu is more premium and centred around Asian snacking".
The demerger will intensify corporate interest in the brands, with the cleaner separate structure seen in the market as making any future sale easier.

"There will be undoubtedly lots of interest in both brands, particularly Metcalfe's Skinny initially," said one senior City source. "At the moment, no one would buy the whole thing, but if you split it then it becomes much more accessible."

The source predicted interest in Metcalfe's Skinny from companies such as Tangerine Confectionery, Kellogg's, Intersnack, Tyrrells and a "whole raft of PE", while it is also understood Kettle Foods held talks before the demerger.

However, Jakobi was clear that the demerger has nothing to do with a sale of either brand, which were created by Pret a Manger co-founder Julian Metcalfe in 2009. "We have very ambitious plans to grow Metcalfe's Skinny in the UK and across Europe over the next few years. We are not planning to sell in the foreseeable future and we don't need investment - this demerger is purely being done for commercial reasons."

"If anyone views us as an attractive brand, that's great. But it's still very early days and we've got so much more value that we can drive in the brand".

Metcalfe's hired McQueen to help with the demerger and will retain an ongoing relationship with the adviser, currently focused on the activities of Itsu.

The two brands will be run by entirely separate teams, with upscaling of headcount by a third expected at each business - though there will be some sharing of resource while the teams are built up.

Two new MDs have been hired to lead the businesses - with Claudia Santagada taking control of Itsu Grocery and Max Rees at Metcalfe's Skinny.

Plans for the brands include launching Metcalfe's Skinny in France, supplementing its presence in Spain and Belgium, while Itsu is readying a launch in New York in January 2016.