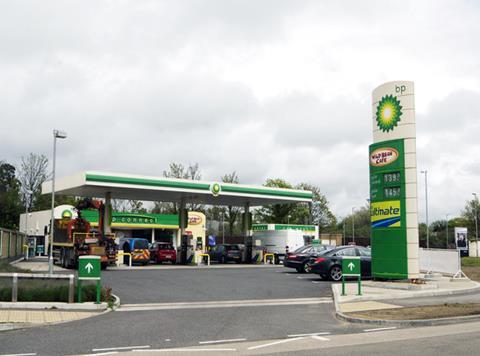 Motor Fuel Group (MFG) has admitted to shortcomings in its handling of the new intake of MRH petrol forecourt retailers during their transition to the enlarged business.

The Grocer understands that the change of culture and business processes has created tensions among many former MRH operators following MFG's £1.2bn takeover of MRH to form a giant with 925 sites.

A new pressure group, calling itself Franchisee Representation Group, sent The Grocer a dossier of what MFG said were "serious and unsubstantiated" allegations against it.

MFG said it, too, had been sent a letter from the "self-appointed" Franchise Representation Group claiming to represent a wide range of MRH franchisees.

Frank Hill, from Darvel Ayrshire, who started the pressure group, said: "We have been overwhelmed and outraged in equal measure when we have heard from the operators and the intimidation they have received."

He claimed there was "absolutely no doubt that this company uses its position and dominance within the industry adversely and unfairly".

The numerous allegations include forcing higher product costs onto operators to the extent where it would be cheaper to buy from a local rival than wholesale through MFG; reductions in various commissions, and threatening to remove operators from sites if they complain.
MFG said it did not recognise the Franchisee Representation Group, which was only formed on 14 January, and said the allegations was "serious and unsubstantiated".

William Bannister, MFG's chief executive, said the allegations were either unfounded or took advantage of genuine misunderstandings.

"In any event, we fear that the way in which they are being presented is at the very least mischievous and potentially misleading.

"We accept there have been genuine challenges that are part of bringing together two very large businesses.

"Our communication and support has not been good enough and we have to improve this for franchisees during this transition and we are determined to do this. The newly combined MFG field team are now providing additional support to the relevant MRH contract managers."

Furthermore, "in good faith", MFG had been "open and willing" to help in situations where short-term problems had been identified in the transition of individual supply terms.

Bannister said the company was determined to be fair in working with individuals but did not recognise "the aggressive, alarmist stance of such pressure groups".

MFG would not work with those who wished to undermine the company but he hoped that for the majority "sense will prevail and they will wish to remain as part of the enlarged MFG franchise community".