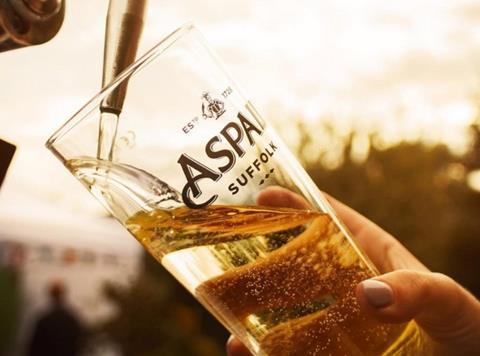 Molson Coors will plough upwards of £5m into Aspall Cyder's facilities following its long-anticipated acquisition of the Suffolk brand this week.
The brewery would initally focus on growing Aspall's presence in the on and off-trade, making the multi-million pound investment into its existing facility and taking on extra staff to boost production capacity, said Molson Coors UK & Ireland MD Phil Whitehead.
"Where Molson Coors can help add value is to the site and to leverage the scale that we have, the same way as we've done with Sharp's," Whitehead said.
There was also significant scope to grow Aspall's exports, which currently account for only 3% of its business, Whitehead added. "We do see opportunities for Aspall to be the number one premium English cider globally."
Aspall reported this week that sales surged by £7.39m to £34m for the year ending 1 April 2017, although operating profits fell into the red by £187k due to "greater than expected" costs arising from its search for investment.
Chairman Henry Chevallier Guild, who will remain alongside his brother and co-chairman Barry to focus on innovation and product development, said the Suffolk cider company had been "extremely impressed" by Molson Coors' handling of Sharp's, which it bought in 2011, and Staropramen, for which it took over UK distribution from Carlsberg in 2015.
Sharp's turnover has grown by almost £13m since the takeover, hitting £41.6m for the year ending 31 December.
Aspall is the first major acquisition in six years for Molson Coors, which has focused on distribution deals since it bought the Cornish Doom Bar brewer in 2011.
The deal didn't necessarily mean Molson Coors was back on the acquisition trail, said Whitehead, but he admitted the brewer was "always actively looking at the marketplace to see where brands and partnerships could add to our portfolio".
The brewer grew domestic sales 3.1% to £1.35bn last year, outperforming the UK beer market for the year ending 31 December 2016, growing beer volumes to approximately 8.8m hectolitres - up from 8.2m the previous year.