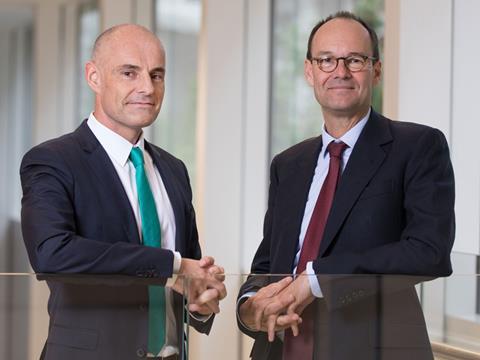 Sainsbury's CEO Mike Coupe and his Asda counterpart Roger Burnley are to be hauled before MPs to address fears over the companies' proposed merger, it emerged today.

The grilling by the Environment, Food and Rural Affairs Committee (EFRA) is to focus on the reasons behind the merger and its potential impact on competition and jobs.

Judith Batchelar, director of Sainsbury's brand, will also give evidence to MPs in the House of Commons next Wednesday (20 June).

Committee chair Neil Parish, Conservative MP for Tiverton and Honiton, had expressed fears suppliers could be "stitched up" by the companies, with Coupe having already said he wants to secure price cuts from the retailers' top 100 suppliers.

Parish said today: "Grocery retailers do not have a great record of treating their suppliers well, and some of them are cautious about the proposed Sainsbury's and Asda merger.
"My committee is holding this session to investigate how the biggest potential shake-up of the grocery market in recent years could affect British farmers and suppliers, as well as consumers."

The move comes after EFRA and the Business, Energy and Industrial Strategy Committee wrote to the CMA demanding to know if the threat to suppliers would be taken into account in its probe into the proposed merger. The authority later confirmed the issue would form a key part of its investigation.

The merger is facing a rough ride from MPs on both sides of the House. Last month the Labour Party held senior level talks with union leaders and supplier organisations, as it considered a possible move to try to derail or impose strict conditions on the deal.

Shadow business secretary Rebecca Long-Bailey warned it could spell "disaster" for suppliers because of its impact in lessening competition.

Some MPs want CMA rules to be toughened so Adjudicator Christine Tacon has more powers to stop the companies forcing suppliers to cut prices. There are fears of a price squeeze on suppliers, with the combined group and Tesco set to account for more than 60% of the grocery market if the merger gets approval.