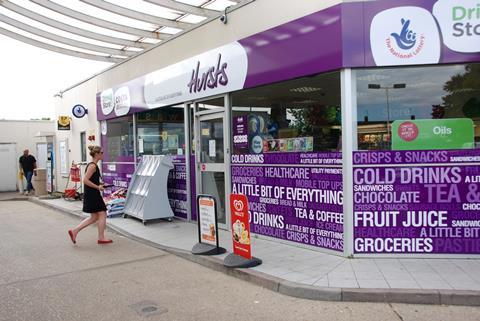 MRH has bought an independent forecourt operator as it looks to expand in the south west of England.

The UK's largest independent petrol station owner and operator is taking control of Dorset-based Peregrine Retail's five sites in Kingsclere, Wellington, Blackhorse, Windmill and Bridgwater.

MRH said the deal would "significantly enhance its brand promise and further strengthen its growing presence in the region".

The Shell-branded sites currently employ 129 staff.

Tom Orford, who has significant retail experience with both Peregrine and Budgens, will become general manager and lead future MRH expansion in the region.

MRH chief executive Karen Dickens said: "This is another important milestone for MRH and I'm delighted to welcome this fantastic team and sites into the MRH portfolio. These sites are an exciting addition thanks to their excellent locations and are an important presence within their communities.

"This acquisition will allow MRH to further increase its footprint across the south west and reach more customers, which is an important element of our brand offer. The Peregrine team has consistently delivered high levels of customer service and quality operations, which we look forward to adding to the MRH Driving Retail promise."

The acquisition comes weeks after MRH bought rival and independent Spar retailer Chartman Retail.

Peregrine Retail MD John Mason said: "We're delighted that Peregrine is joining the MRH family. Having worked to establish Peregrine Retail for the past eight years, we are confident that MRH will continue to support our staff, customers and the business. We look forward to watching the business grow as part of the MRH brand offer."

The latest deal means MRH has bought 19 sites in the last two months in the region, increasing its portfolio to a total of 491 filling stations across the country.