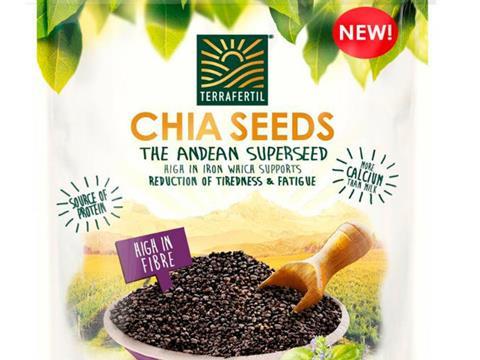 Nestlé has made further strides into the plant-based food sector with the acquisition of a majority stake in Latin American brand Terrafertil, which has a growing presence in the UK health market. The deal value is undisclosed.
The move widens Nestlé's presence in a fast-growing category in Latin America, the US and the UK – and it follows the takeover of California-headquartered plant-based food manufacturer Sweet Earth in September last year.
Terrafertil, and its flagship brand Nature's Heart, is recognized for its wide portfolio of natural and mostly organic products.
It is the world's largest buyer of goldenberries (Physalis), an Andean superfood high in vitamins and antioxidants.
The company was founded in 2005 in Ecuador by five entrepreneurs and is managed by three founding brothers, David, Raul and Daniel Bermeo.
It quickly expanded its presence in Mexico, Colombia, Peru, Chile, and the United Kingdom, where its products are stocked by Ocado, Whole Foods, Planet Organic, Waitrose, Holland & Barrett and Costco.
In 2017, it entered the United States with the purchase of Essential Living Foods.
The group employs 400 staff and has four factories in Ecuador, Mexico, Colombia and Chile.
Laurent Freixe, CEO of Nestlé Zone Americas, said: "We are excited to welcome Terrafertil and its employees to the Nestlé family. Its natural, organic and healthy products fully support Nestlé's purpose to enhance quality of life and contribute to a healthier future.
"This investment allows us to strengthen our presence in fast-growing categories such as plant-based foods, beverages and healthy snacks, known as 'superfoods' due to their high natural nutrient content."
Terrafertil will continue to be managed by its founders and will operate as a stand-alone entity, which would "leverage its unique corporate culture including entrepreneurial spirit, agility and flexibility", Freixe added.
Terrafertil founders the Bermeo brothers said: "Nestlé brings several benefits and synergies. Beyond expanding our presence and distribution around the world, we will capitalize on its experience in areas such as research and development, marketing knowledge, and operational efficiencies. Above all, we share Nestlé´s commitment to society, to the communities where it operates and the environment."
Nestlé said the plant-based foods segment was growing by double digits and expected it to become a $5bn market by 2020.
Rival food giants Mars and Danone also made moves to break into the plant-based sector last year with the acquisitions of all-natural Indian and Asian food brand Tasty Bite and WhiteWave respectively.