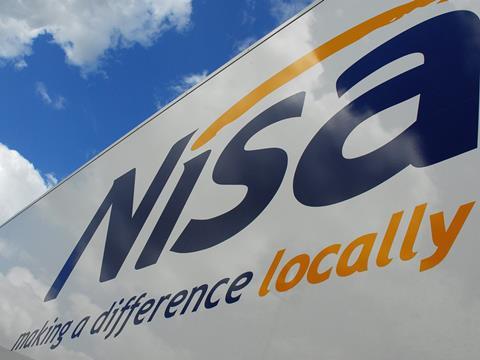 Ever since that fateful Friday in January when Tesco and Booker revealed their £3.7bn merger, speculation has been rife over further consolidation as rivals scramble to work out their next move. Nisa's email to members about a possible sale this week was almost to be expected. What can we read into the note and what lies ahead?

Why is Nisa up for sale?
Clearly the Booker deal has heightened the need for further consolidation in the convenience and wholesale sectors, but this need existed years before Charles Wilson and Dave Lewis started concocting their masterplan.

There are many at Nisa who will yearn for a return to the fold for Costcutter, previously the buying group's biggest member before an acrimonious split in 2013. Adding the £707m of Costcutter sales would at a swoop enable Nisa to hit CEO Nick Read's ambition of growing from a £1.3bn business to £2bn by 2019. However there are plenty of industry experts who say this still would not be enough for Nisa to compete as the market has changed, with Booker much stronger even without Tesco and other UK multiples increasing interest.

Who are the likely buyers /partners in any deal?
Rumours of Nisa being up for sale have persisted for years in the grocery sector. Morrisons had a look during the Dalton Philips era and Bestway has also been an interested party for some time. However it appears the Tesco Booker deal has triggered a fresh wave of interest. Whether that has all been inbound enquiries or Nisa has been putting out feelers is not entirely clear.

Responding to press reports that it had appointed bankers at Lazard to examine a potential sale, Nisa sent a note to members explaining that it was putting together a sub-committee to deal with "a number of enquires and proposals from companies wishing to engage with Nisa on potential merger and acquisition opportunities".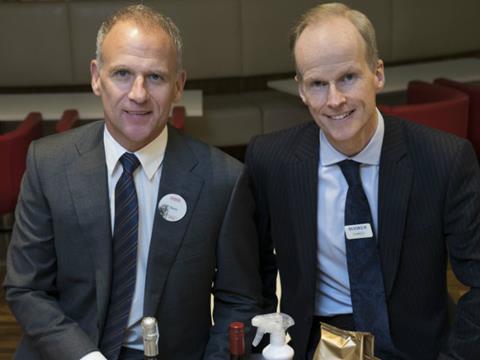 In a message posted on its members' noticeboard, Nisa went on to say: "Given Tesco's proposed merger with Booker, and the possible benefits that scale can bring to our sector, this is perhaps not unexpected.

"It is the board's responsibility to respond to these enquiries and, as a result, chairman Peter Hartley has created a sub-committee of the board to review the potential merit of these proposals on behalf of Nisa's members. The sub-committee includes the chairman, member directors, and executive directors. There is no certainty that the board will find merit in any of the proposals. However, should a sufficiently compelling proposal emerge from this process, it will be fully disclosed to the members for their consideration."

The committee will be formed of five people: Hartley, two executive directors, likely to be CEO Read and group FD Robin Brown, and two member directors.

While no names of the potential suitors have been confirmed, The Grocer understands the Co-op is taking an interest in Nisa while Sainsbury's is being toted among Nisa members. "If you just look at the Co-op and Nisa, it always seemed to me that they were a natural fit with a similar mutually owned ethos," says one source close to Nisa.

"There was a strategic recognition that was beginning to dawn on the board that Nisa, although it has always punched above its weight, was sub-scale. A combo in some way would be an entirely logical move."

How is Nisa performing?
Despite all the turbulence in the convenience sector, Nisa appears to be steering a successful course through the choppy waters under Read's leadership.

The buying group is currently in the middle of a turnaround plan after recording a £3m loss in 2015, the first in its history. Read, who came into the business late in that financial year, then took some tough decisions such as suspending member dividends and increasing some prices, after which Nisa delivered an EBITDA of £7.3m on sales of £1.3bn in 2016. It is now predicting profits of £8.5m. And the mutual is currently on track to record a turnover of £1.6bn this year having recently secured a deal to supply almost 300 former Co-op stores from McColl's Retail Group.

Last week it emerged Nisa is also looking to secure a £120m refinancing packaging, which will be on longer and more favourable terms than the £100m deal it reached with its banks two years ago.

One potential iceberg on the horizon, however, is that the longer term deal Nisa has to supply McColl's, which represents almost 50% of sales, runs out next year. "It's a burning platform," said one Nisa member. And the fact that McColl's has undertaken a wholesale supply trial with The Co-op in 25 stores (10-15 of them currently supplied by Nisa) adds to the sense of unease about its long-term intentions, although Nisa has also won the supply contract for the 298 former Co-ops and these are understood to be trading ahead of plan.

Will the board be able to get a change of ownership past the members?
The biggest issue is not the who or the why but the how: if the board actually get to a point where they have a meaningful offer to take to members how will they secure their backing?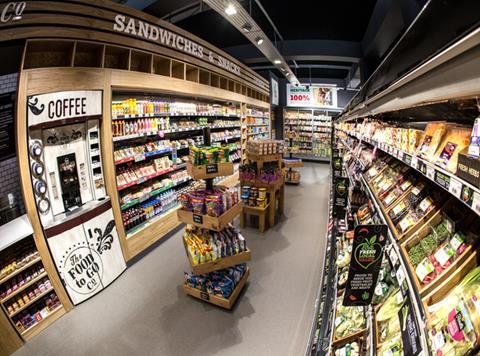 The buying group is currently in the middle of a turnaround plan

The owners of Nisa are its 1,400 members who hold up to 250 shares each. They are fiercely independent. They fought off a bid in 2006 from Costcutter backed by Icelandic bank Kaupthing, while in 2009 the board rejected a bid from Costcutter owner Bibby Line Group, claiming the offer seriously undervalued the business and ultimately had no chance of winning member support.

It will be interesting to see if, under Nisa's notoriously unwieldy governance, the board will need a simple 50% majority of the shares plus one to get the deal done or whether a special resolution is required.

"I can't see how you could avoid the need for a 75% special resolution. Getting this over the line will be a huge challenge," argues one source. "A lot will depend on how well Nisa can structure it. And how well they can sell it. They need to strike the right balance between saying, you're all doomed, without shooting themselves in the foot if it doesn't get through."

It will also be interesting to see if interested parties might actually view Nisa's mutuality as a strength to be retained and come up with a more creative deal that would give Nisa the scale and buying power it requires, while protecting their independence.

An email from one disgruntled member this week summed up the challenge the board will face in the months ahead if a deal is proposed.

"I am strictly opposed to any takeover that undermines the independence of the membership. Therefore, I hope the board acts solely in the interests of members and the long-term future of independent retailing in any major decision.

"I strongly believe in buying alliances, but not in an ownership change that will be the death of Nisa and the original principle of mutuality that helped the formation of Nisa and build competitiveness against the supermarkets."
CITY SNAPSHOT @sainsburys closes in on @NisaRetail acquisition (£) https://t.co/Q7In0jXaw9 pic.twitter.com/86ExIUS6HA

— The Grocer (@TheGrocer) June 19, 2017