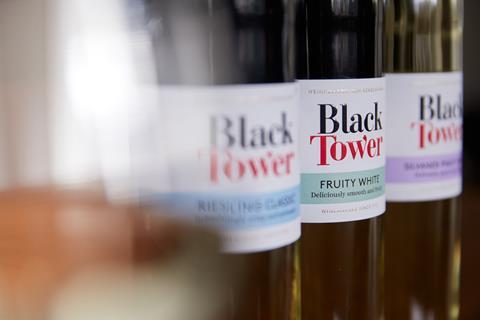 UK wine agency North South Wines has sold a 16% stake to German winery and Black Tower producer Reh Kendermann.
As a result of the transaction, North South Wines will manage Reh's UK business in the wholesale, convenience, discount, independent and on-trade channels from 1 April.
Brands such as Black Tower, Val Duna, Kendermanns and Terroir will join North South Wines' portfolio, along with any future line extensions.
The business in Northern Ireland and the UK supermarket channels will continue to be managed directly by the German company.
Originally founded in 1920 and having subsequently merged with the Hermann Kendermann winery in 1999, Reh Kendermann has become one of Germany's foremost wine exporters.
"We have been working with Reh Kendermann for the past couple of years and there are some great synergies with our two businesses, so when the opportunity came up for another winery to invest, they were the obvious choice," said North South Wines MD Kim Wilson.
"We are seeing increased demand for premium German wines, and we have the relationships and routes to market that will allow us to continue to grow the Reh Kendermann business in the UK."
Reh's joint MD Alex Rittlinger added that the new partnership will "continue to strengthen" the German business' position in the UK market helping to "overcome the current challenges of the market in terms of German wine growth".