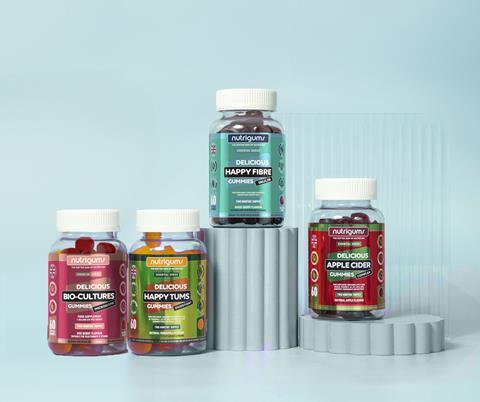 Functional gummy vitamin brand Nutrigums has sold a stake to the founder and chairman of the online retailer Play.com Richard Goulding for an undisclosed sum.
Founded in 2020 by Fabian and Louise Whittingham, Nutrigums makes a range of vegan chewable supplements for adults and children.
The new investment marked "a substantial step forward for the brand" and will help build on national and international expansion and back plans to diversify the product range.
"We are delighted to bring Richard on board," said Fabian Whittingham. "Richard has years of invaluable experience in the e-commerce sector and has invested in a multitude of businesses over the years.
"It marks an exhilarating new phase in the progression of the business, and we look forward to drawing on Richard's wealth of business knowledge as we take Nutrigums to the next level."
Goulding launched Play.com in 1998 and grew revenues to £350m a year by the time it was sold to Japan-based Rakuten in 2011.
"The gummy market is growing exponentially, and it makes sense for investors to look for brands that have real potential in this space," Goulding added.
"It's an exciting time to be a part of an industry with so many opportunities for growth and Nutrigums has already made such an impact."
Nutrigums sells its range of gummies on its DTC website and also has listings with Amazon, Aldi and selected Superdrug and Morrisons stores across the UK.