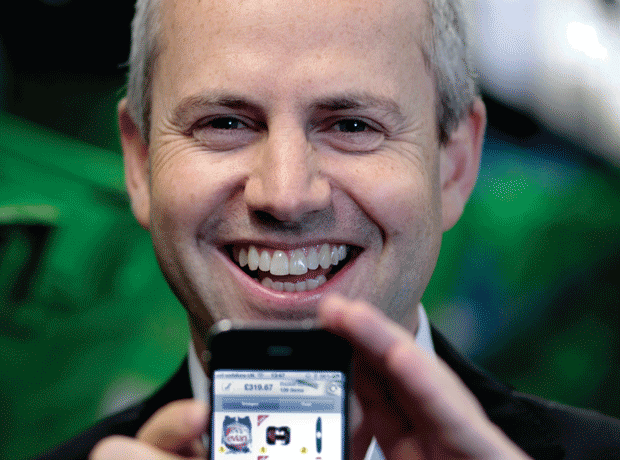 Ocado boss Tim Steiner has insisted Amazon's tie-up with Whole Foods Market is "positive" and will drive up retailer demand for partnerships.

US businesses were displaying "an increased interest" in Ocado's capabilities as a result, CEO Steiner said in a media call on its half-year results this morning.
Announcing a mixed set of results, Steiner said he expected more retailers to develop an online presence, which would boost demand for its Ocado Smart Platform third-party solution.

"I don't think it [the Amazon deal] is going to have an immediate impact on our retail business in the UK," he said. "But it's stirring things up in the US in terms of existing bricks-and-mortar retailers and we have seen increased interest in our solution, so overall it's a positive development for our solutions business."

The comments came as Ocado revealed its first-half sales for 2016-17 rose 12.5% to £713.8m. But profits fell almost 20%, basket sizes continued to decline and the debt pile ballooned.

Steiner strongly refuted suggestions that Amazon's foray into bricks and mortar called into question the viability of a pureplay online grocery business. "I'm not sure they're making that statement," he said. "They've bought a high-quality, recognised brand.

"I believe they decided to invest in bricks and mortar to accelerate their online business, not to own a bricks-and-mortar retailer. It's a step towards their future ambition," he added.

Ocado had no interest in following Amazon's lead and buying physical grocery stores, Steiner stressed. "I think we've positioned our technology and intellectual property to align with bricks-and-mortar retailers to aid their conversion to online. I don't believe we need to buy a bricks-and-mortar retailer - we have an important, growing, outperforming retail business and we're talking to international retailers."

In June, Ocado revealed it had signed a contract with a mystery "regional European retailer" but declined to give any more details today as the customer wants to keep the plans secret until its online service launches.